Traditional Estonian cuisine has substantially been based on meat and potatoes, and on fish in coastal and lakeside areas, but now bears influence from many other cuisines, including a variety of international foods and dishes, with a number of contributions from the traditions of nearby countries. Scandinavian, German, Russian, Latvian, Lithuanian and other influences have played their part. The most typical foods in Estonia have been rye bread, pork, potatoes and dairy products.Estonian eating habits have historically been closely linked to the seasons. Estonia belongs firmly to the beer, vodka, rye bread and pork "belt" of Europe.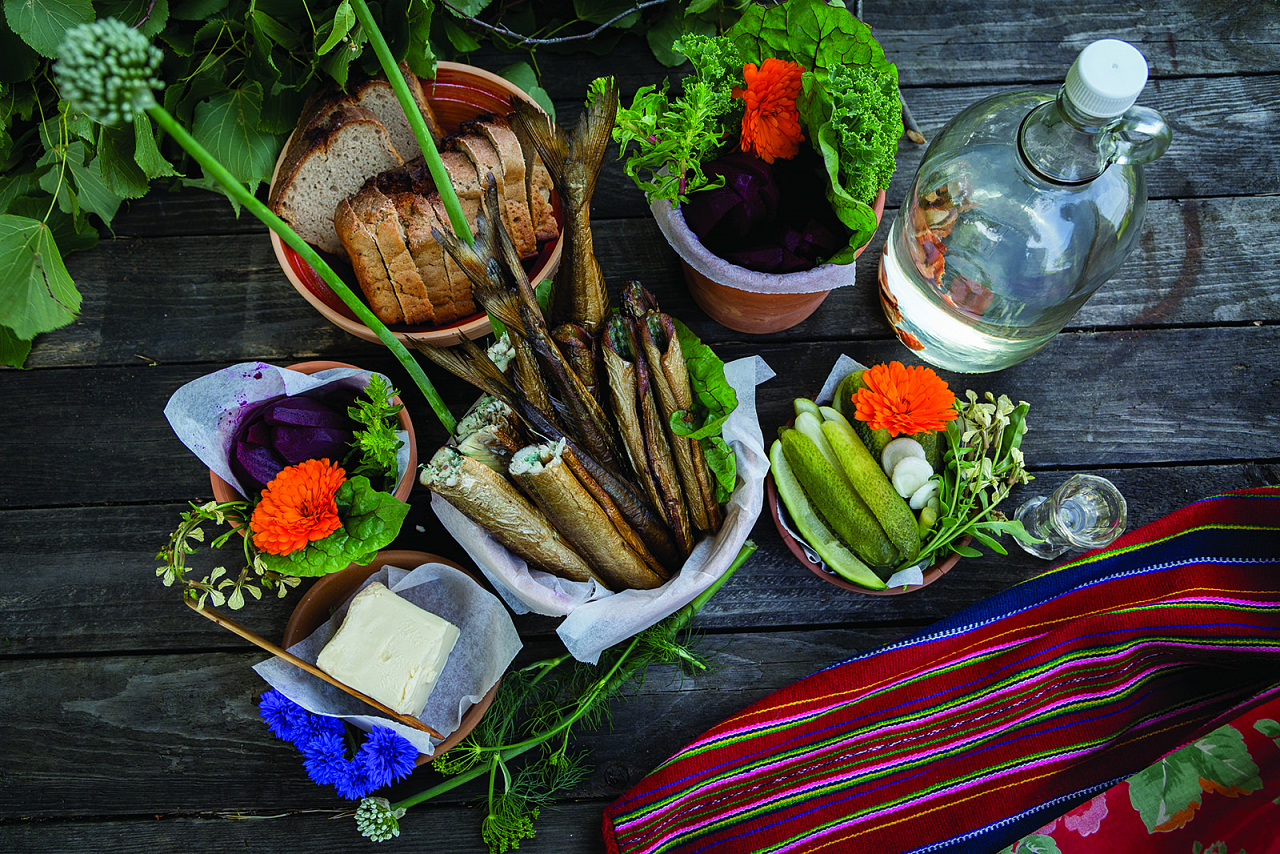 The first course in traditional Estonian cuisine is based on cold dishes - a selection of meats and sausages served with potato salad or rosolje, an Estonian signature dish, almost identical to Swedish sillsallad, based on beetroot, potatoes and herring. Small pastries called pirukad a relative of the pirozhki - filled with meat, cabbage, carrots, rice and other fillings or mixtures are also popular, and are often served with bouillion. Herring is common among other fish as a part of the Estonian cold table. Smoked or marinated eel, crayfish dishes, and imported crabs and shrimps are considered delicacies. One of Estonia's national dishes is räim (Baltic dwarf herring), along with sprats. Flounder, perch and pike-perch are also popular.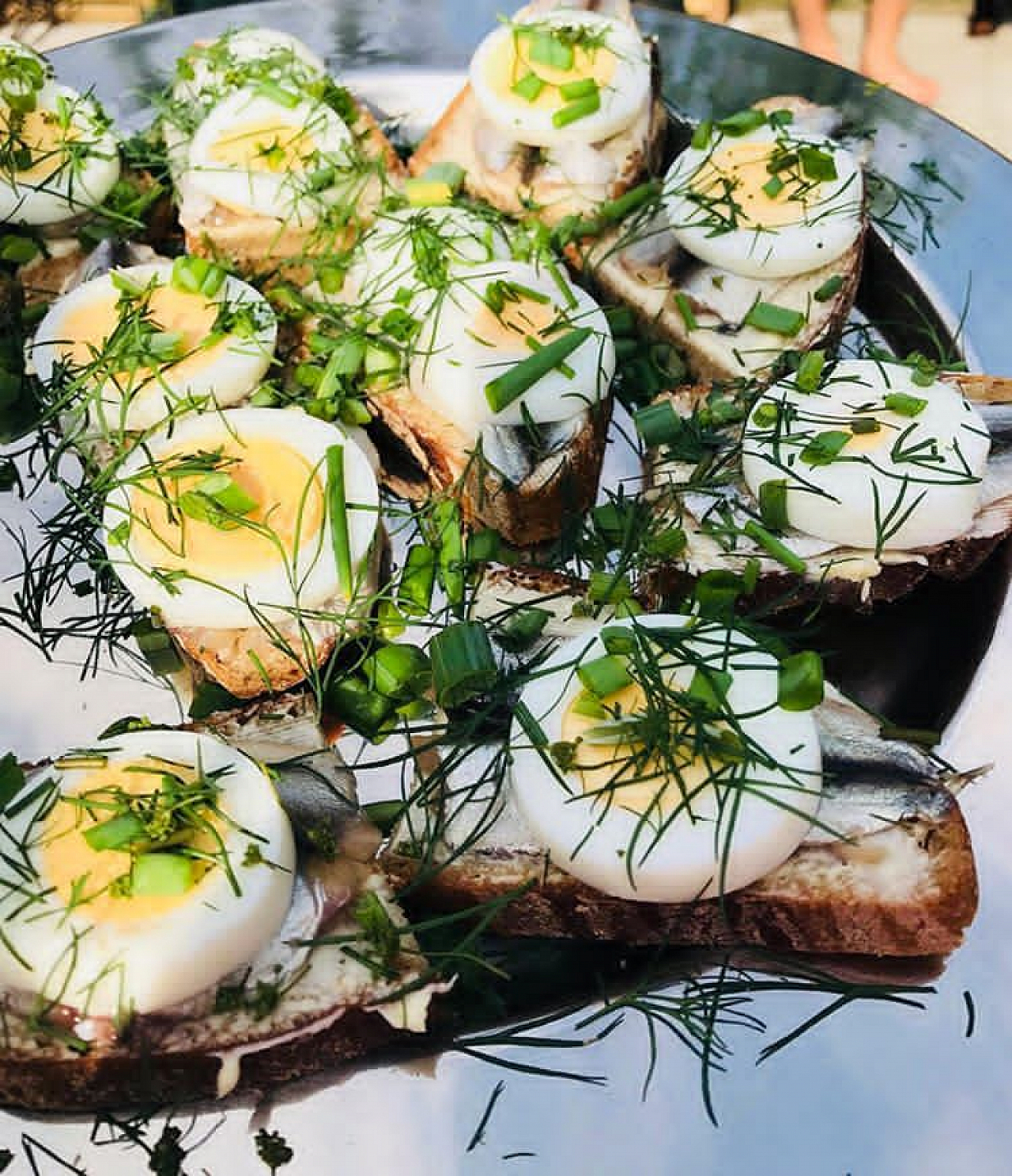 A greyish fish on a slice of dark bread. Sometimes it's served with a boiled egg, sometimes the fish and egg are mixed together to form an awkward-looking sauce.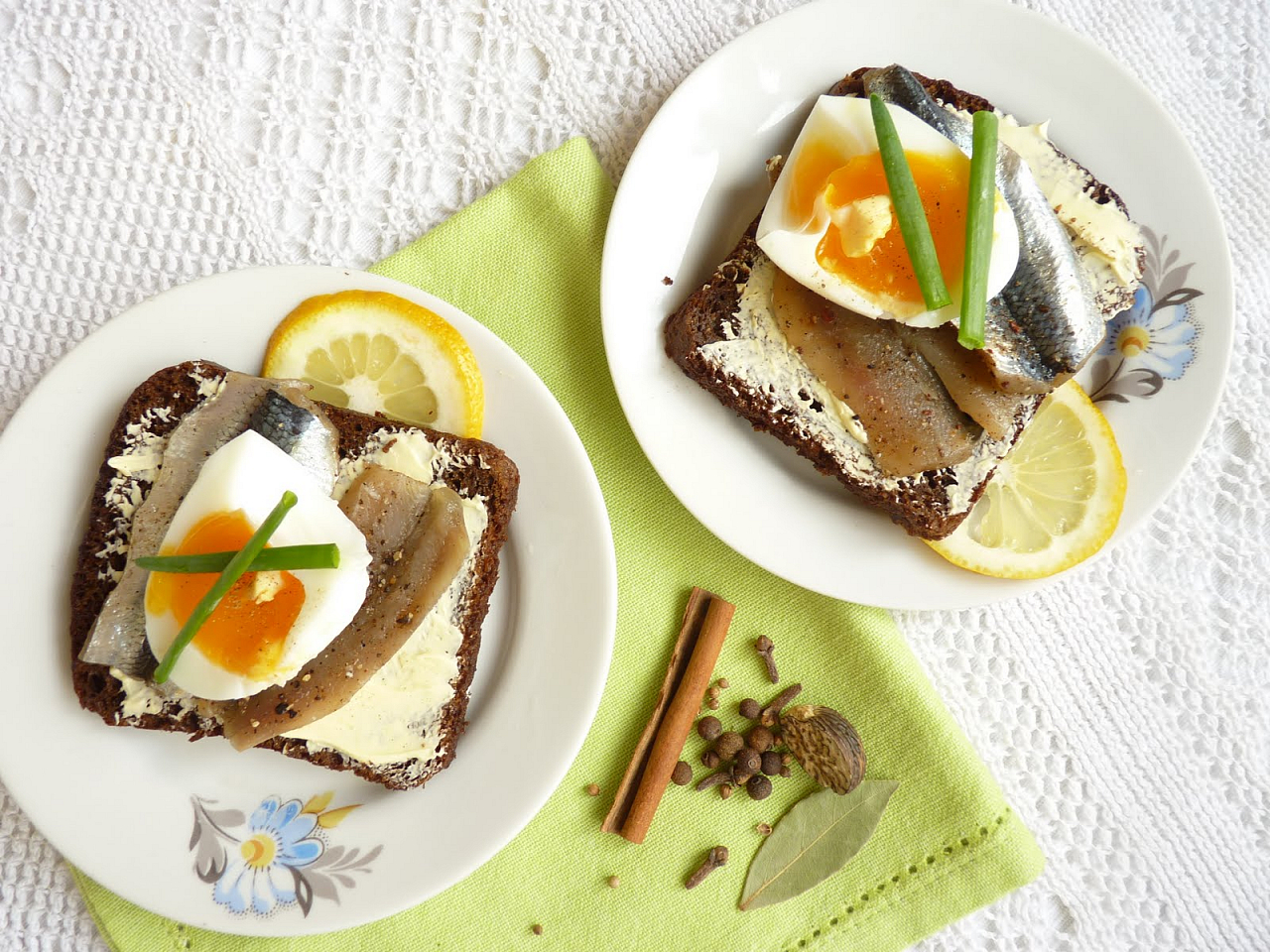 Estonians take their sprat sandwiches seriously, serving them at any and every occasion from weddings and funerals to birthdays and New Year's Eve.
Soups
Soups may be eaten before the main course, but traditionally form the main meal and most often are made of meat or chicken stock mixed with a variety of vegetables. Soups are also blended with sour cream, milk and yogurt.A unique form of Estonian soup is leivasupp ("bread soup"), which is a type of sweet soup that is made of black bread and apples, normally served with sour cream or whipped cream, often seasoned with cinnamon and sugar.
Roast pork
The meat is done when the inner temperature is 82°C. The roast is traditionally served with potatoes, stewed sauerkraut, lingonberry jam, pickled pumpkin and gravy. The roast is much improved if made in a wood-burning kitchen stove, as it produces a different kind of crispness and taste.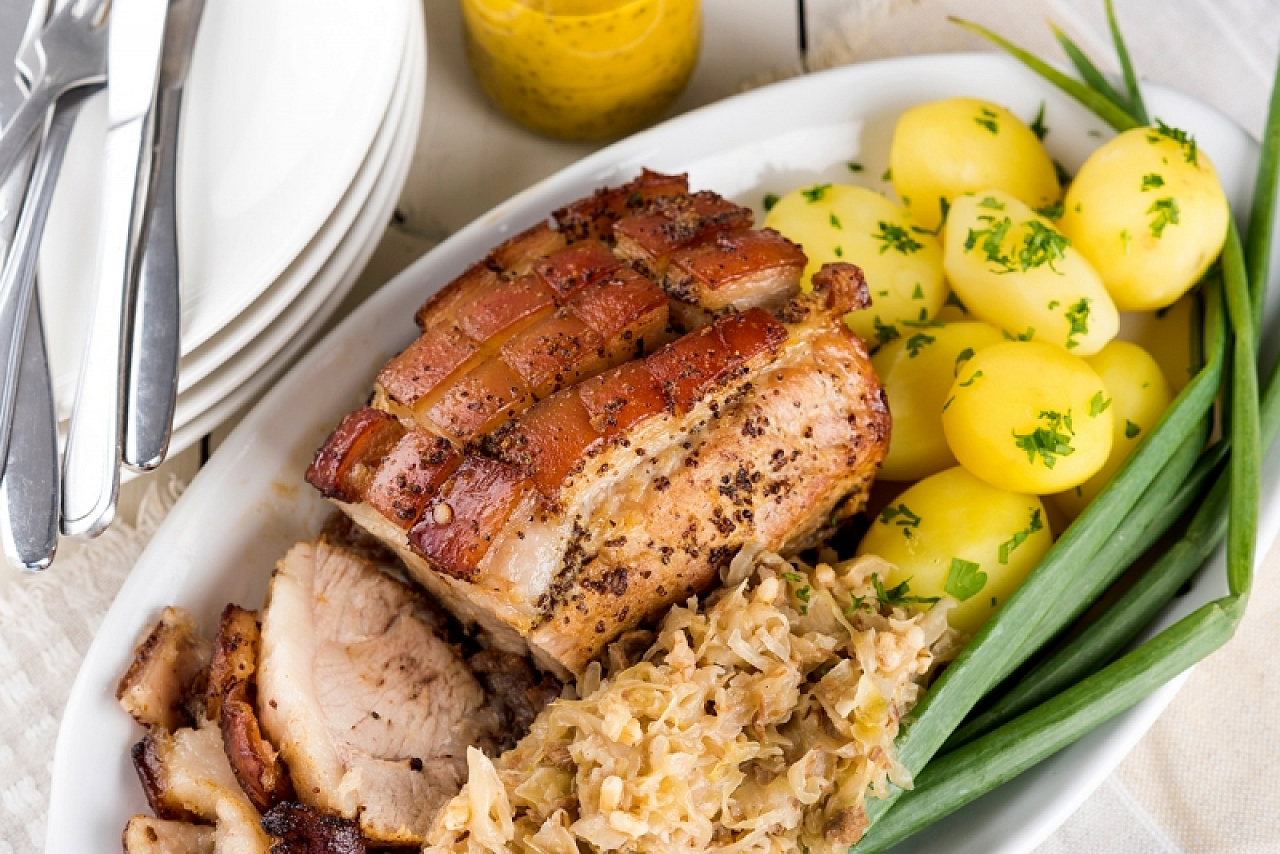 Verivorst (blood sausage)
In Estonia, verivorst (blood sausage) is very similar to Finnish mustamakkara. It is sold and eaten mostly in winter, being a traditional Christmas food. At that time there is a large variety of verivorst in stores, ranging in different shapes and sizes. Verivorst is usually cooked in an oven, but sometimes also fried in a pan. Verivorst is often eaten together with lingonberry jam, but occasionally also with butter or sour cream.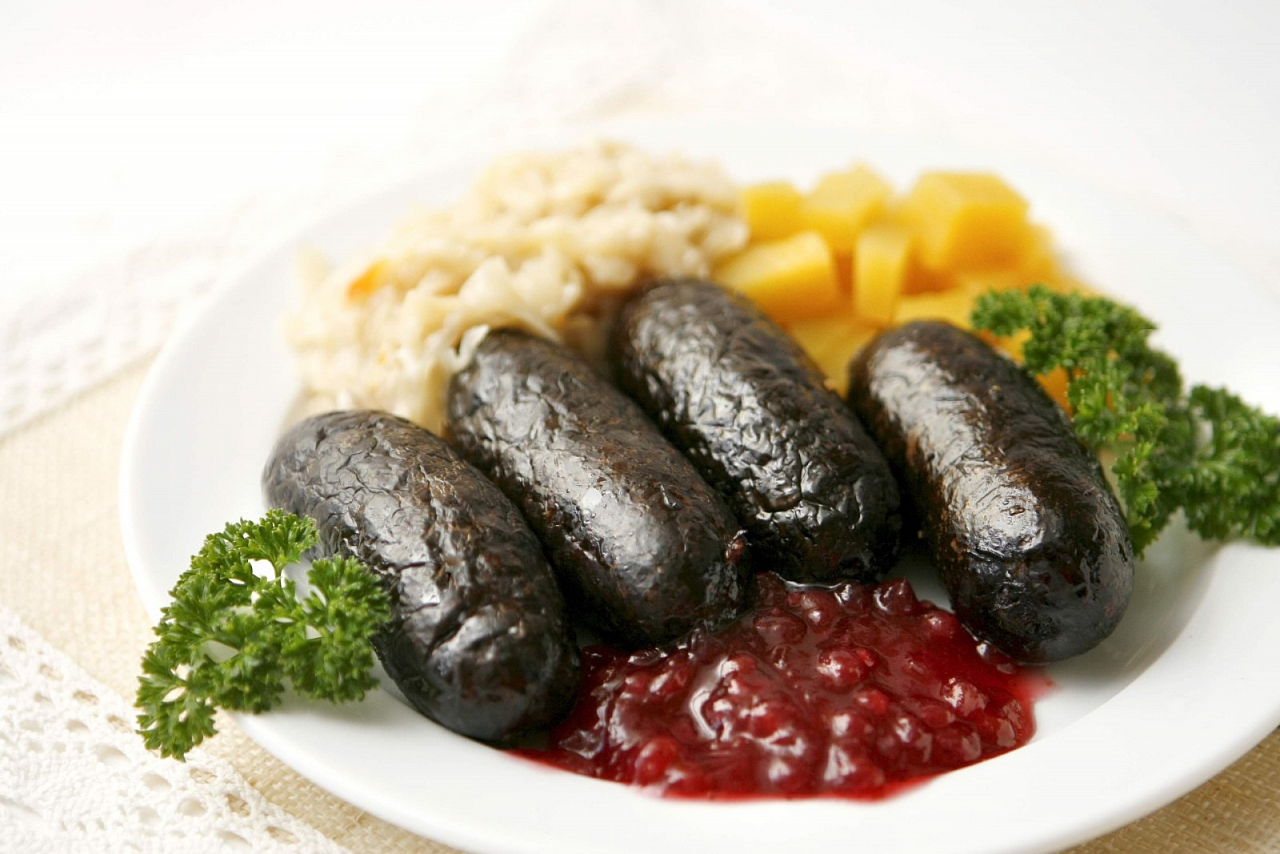 Mulgipuder
Mulgipuder is made from potatoes and groat. It is very simple to prepare—mix mashed potatoes with groat, add some butter and pour on a delicious sauce that usually contains bacon. Many years ago, local peasants would eat mulgipuder during the most important holidays, as it was considered a fancy dish.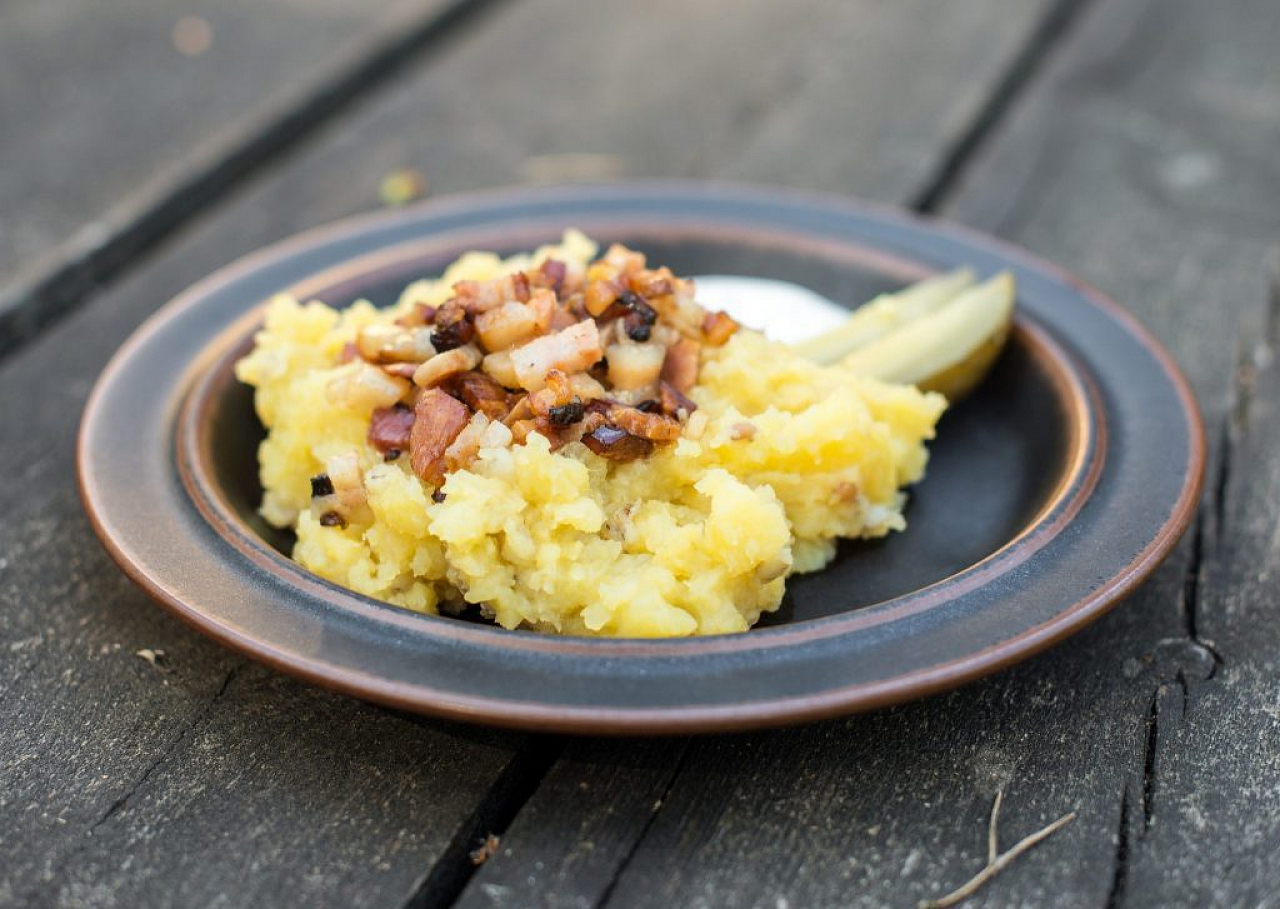 Desserts in Estonia
Estonian grandmothers are world champions in jam making and cake baking. Head for your local market to purchase blackcurrant, blueberry or buckthorn jams and head to a downtown bakery for fluffy cakes, crumbles and pies.
Buckwheat Pancakes - Buckwheat has little bit nut taste and pancakes served with sweet honey.. this is just divine...
Crispy and Juicy Brita Cake - this cake is origin from Sweden, but because of taste and simplicity is very popular in Estonia.
Kissel with KAMA cream - delicous, full of fruits Kissel with beautiful colour.
Sweet strawberries complements tart rhubarbs.
Šokolaadi- rabarberikook - amazing combination of sweet and fluffy biscuit and crispy bottom.
Taani talutüdruk - this dessert is very popular in Estonia because of the taste and simplicity.
Blueberry Kissel - the Sour taste of blueberries gives strength and health to survive long winter
Kvass
A traditionally popular drink from rye bread called kali—similar to Russian kvass. It is hard to describe the taste, but it's somewhere between beer and soda. Kvass is considered non-alcoholic, but it might still have up to about 1% alcohol after the fermentation process.