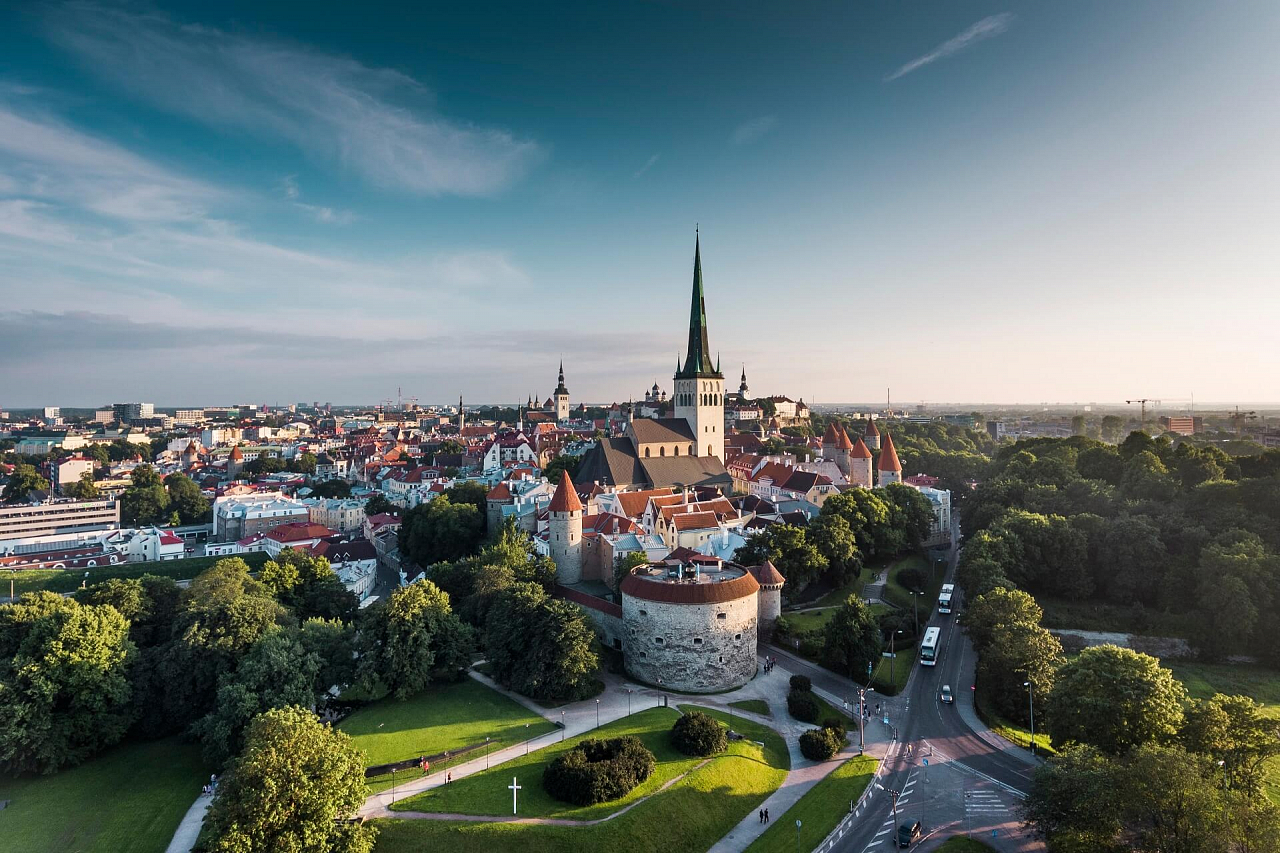 Estonia, country in northeastern Europe, the northernmost of the three Baltic states. Estonia's area includes some 1,500 islands and islets; the two largest of these islands, Saaremaa and Hiiumaa, are off mainland Estonia's west coast. Estonia is a Baltic gem offering visitors the chance to see a tiny dynamic land on the shores of the Baltic Sea. Glorious beaches pepper the extensive coastline, although the swimming season is short. After all, the Baltics are not renowned for warm weather - something that any visitor to Estonia must be aware of — the summer is short and the winter is severe.
North Estonia is the most industrialized region with over 1/3 of the population of Estonia. Tallinn, with its nightlife and UNESCO-protected medieval Old Town, is a well-known tourist attraction. Nonetheless, there are many small and beautiful beach village on the coastline as well (such as Kaberneeme, Laulasmaa, Nova, Käsmu and Vosu). Furthermore Lahemaa National Park can be reached within an hour from Tallinn.
East Estonia is as close as you can get to Russia. Seaside resorts, such as Toila and Narva-Jõesuu, are considered to be among the best in Estonia.
West Estonia is well known for its resorts, Haapsalu and Pärnu (the summer capital of Estonia), and its islands (Saaremaa and Hiiumaa being the biggest). This region also has historical significance. Noarootsi and the islands of Ruhnu and Vormsi have been (and are) inhabited by coastal Swedes. Other unique places include the islands Kihnu and Muhu with their rich cultural heritage and the national parks — Vilsandi National Park and Matsalu National Park.
South Estonia. Centered around the lively university city of Tartu. Further south and south-east there are Setomaa and Mulgimaa with their unique cultural heritage that's still visible today. Karula National Park and Soomaa National Park are also part of the region, as are the ski resorts near Otepää.
Estonia is a Nordic country, which also says a lot about Estonian cuisine: eating habits, food, ways of cooking, etc. The considerable contrast between seasons, quite unusual for a southerner, is also reflected in the rhythm of life of people, being closer to nature than the average European. How, what, and where an Estonian eats seems largely to be determined by the length and warmth of the days. Darkness and frost bring sauerkraut and roast, brawn and black pudding, thick soup and stew to the table.Traditionally in summer and spring, Estonians like to eat everything fresh—berries, herbs, vegetables and everything else that comes straight from the garden. Hunting and fishing were common in the history. Nowadays, they have remained as popular pastimes. It is popular to barbecue in the summer.