unforgettable view...
Brittany, lying in the northwest corner of France, is one of the great historic provinces of France. Brittany is proud of its Celtic heritage, that sets it apart from the rest of France. It enjoys a mild climate somewhat warmer though not necessarily drier than the climate of the southwest of England.Great beaches are everywhere you look, from the posh north-coast watering hole of Dinard, to any number of humbler family resorts strung along the entire, endlessly intricate and gloriously unpredictable coastline.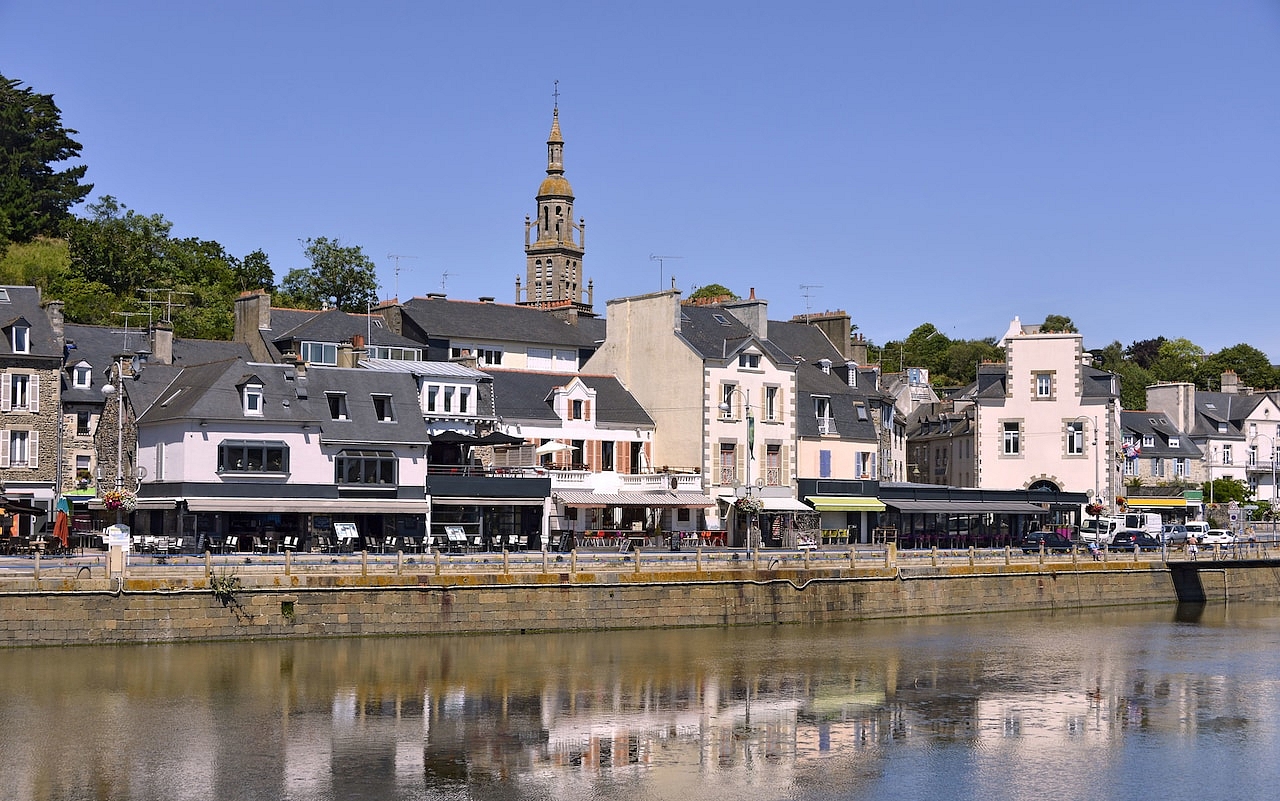 Binic
The little north-coast port-cum-resort of Binic holds one of the region's longest, broadest beaches, the Plage de la Banche, as well as another, smaller and more secluded beach tucked away to the north beyond the port. Even at high tide the beach is wide enough to accommodate kids' clubs, volleyball and football games, as well as dozing sunbathers and scampering infants.
Erquy
Erquy is a relatively sedate family resort, popular with retirees in low season then suddenly alive with children in summer.When the tide's in, swimming and paddling; when it's out, rock-pooling, shellfish scavenging, and racing around on sand yachts. Erquy also has schools of sailing and diving, and kayaks are available for rent.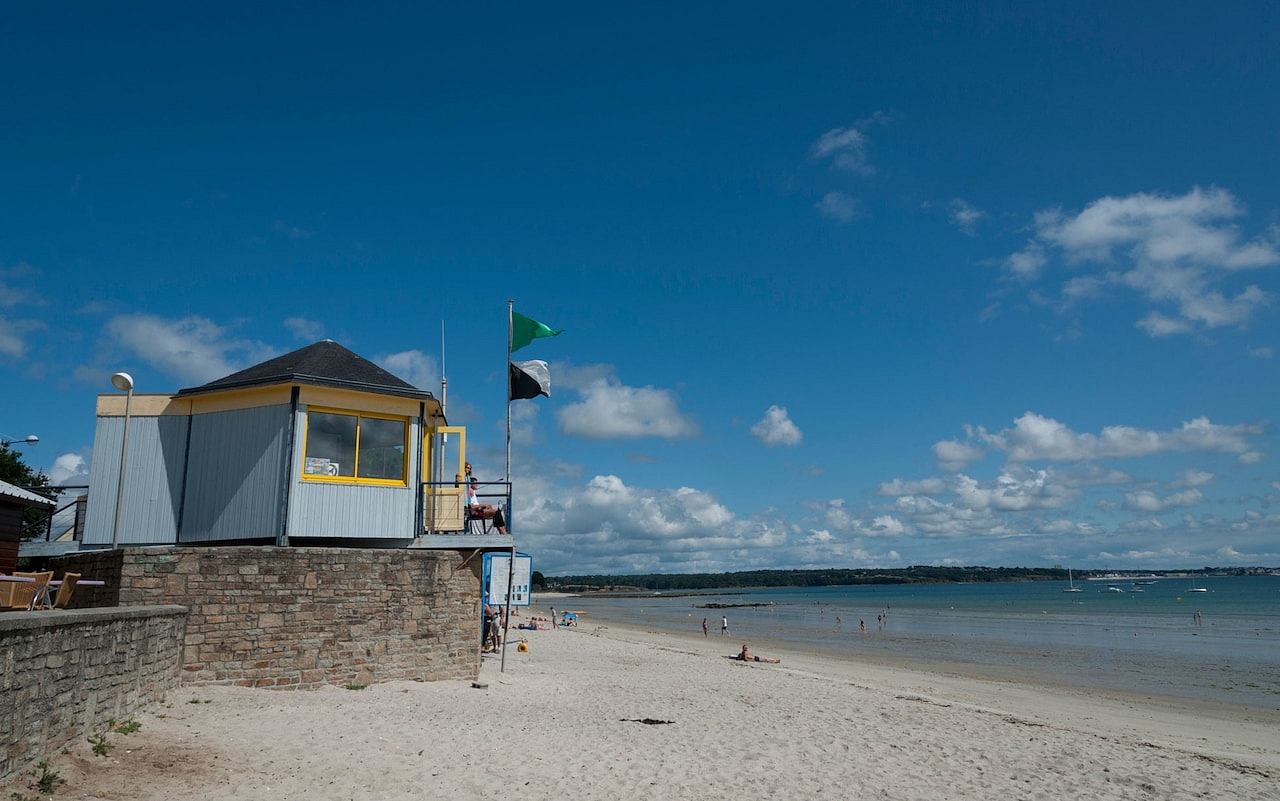 Cap-Coz, Fouesnant
A mile-long strand of fine white sand, ideal for gentle family days. The eastern half of the beach runs along a slender spit, with an equally appealing beach just a few steps away on its inland-facing side.This area abounds in low-key little seaside resorts, scattered with villas and small hotels; it's one of those places where French families come back year after year.
Seafood
If you are a seafood lover, then Brittany is your garden of heaven. With over 2800 km of coastline, seafood in Brittany is found in abundance everywhere you go. Brittany actually accounts for nearly 80% of France's total shellfish production. In some small harbours, you can even buy straight from the fishing boats.
Oysters are absolutely delicious and are widely farmed all across the region. You have 2 sorts of oysters, rock oysters (huitres creuses) and flat oysters (huitres plates). Although oysters can be enjoyed all year round, they are at their best between September and April. This is because during the summer reproduction time, they become fat and milky which might not be of everyone's taste. They are typically served with salted butter, rye bread, lemon and a shallots red wine vinegar mix that you pour on your oyster before eating.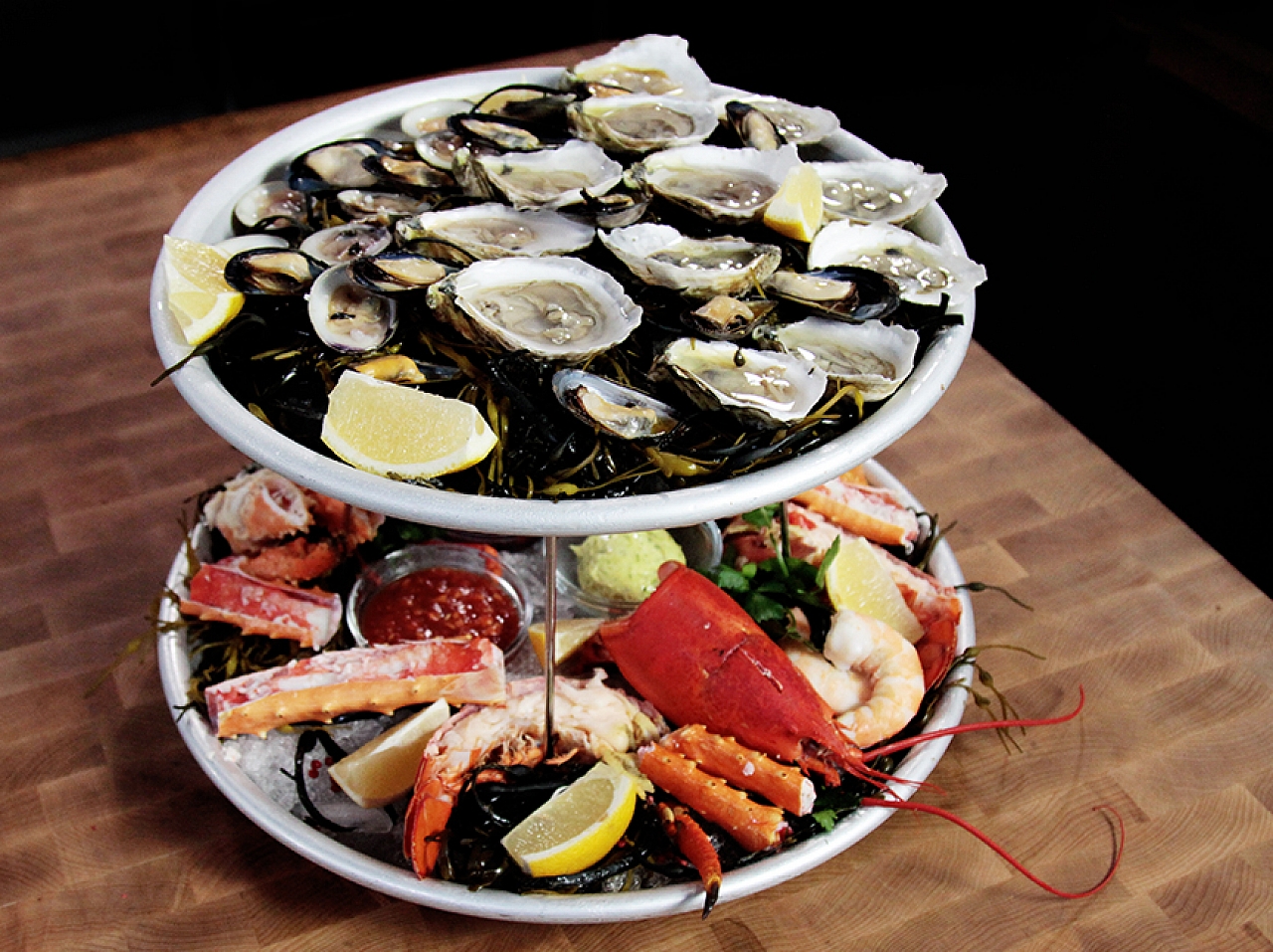 The famous seafood platter, Plateau de fruits de mer as pictured, is not to be missed, usually for minimum 2 people to share served on a bed of seaweed with white and rye bread, salted butter, mayonnaise. Typically consists of crabs, langoustines, small prawns on shell, winkles, clams and oysters.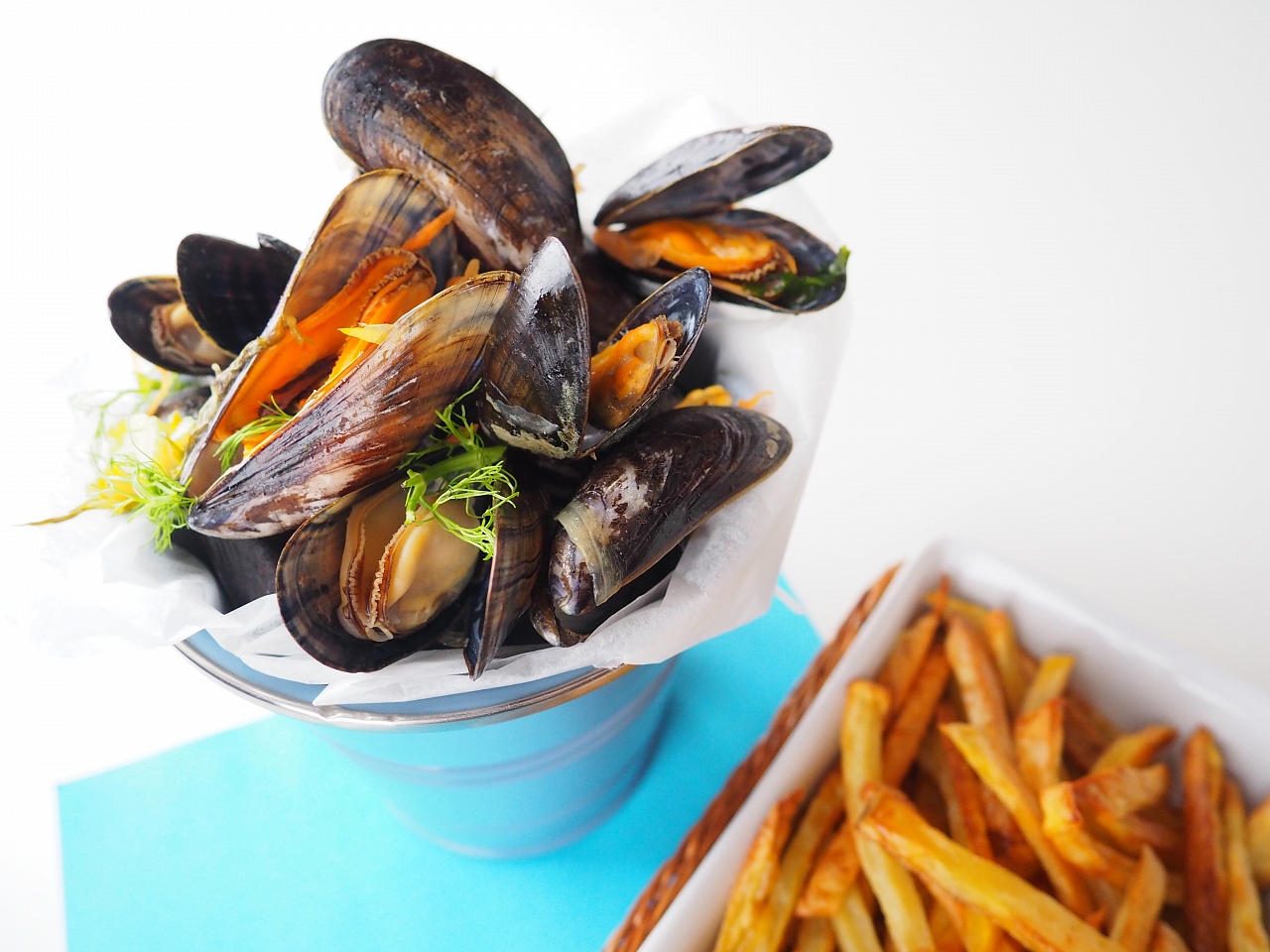 Moules Marinières (steamed mussels with white wine, shallots, laurel leaf and thyme), served with or without French fries, is a commonly affordable dish served in nearly any type of restaurants.
Crepe with Cider
In Brittany it is traditional to eat your crêpes with apple cider. The cider of Brittany and Normandy is of high quality Unlike all but the boutique ciders of Australia it is naturally fermented rather than being carbonated. You will find it much softer and certainly drier than Australian ciders.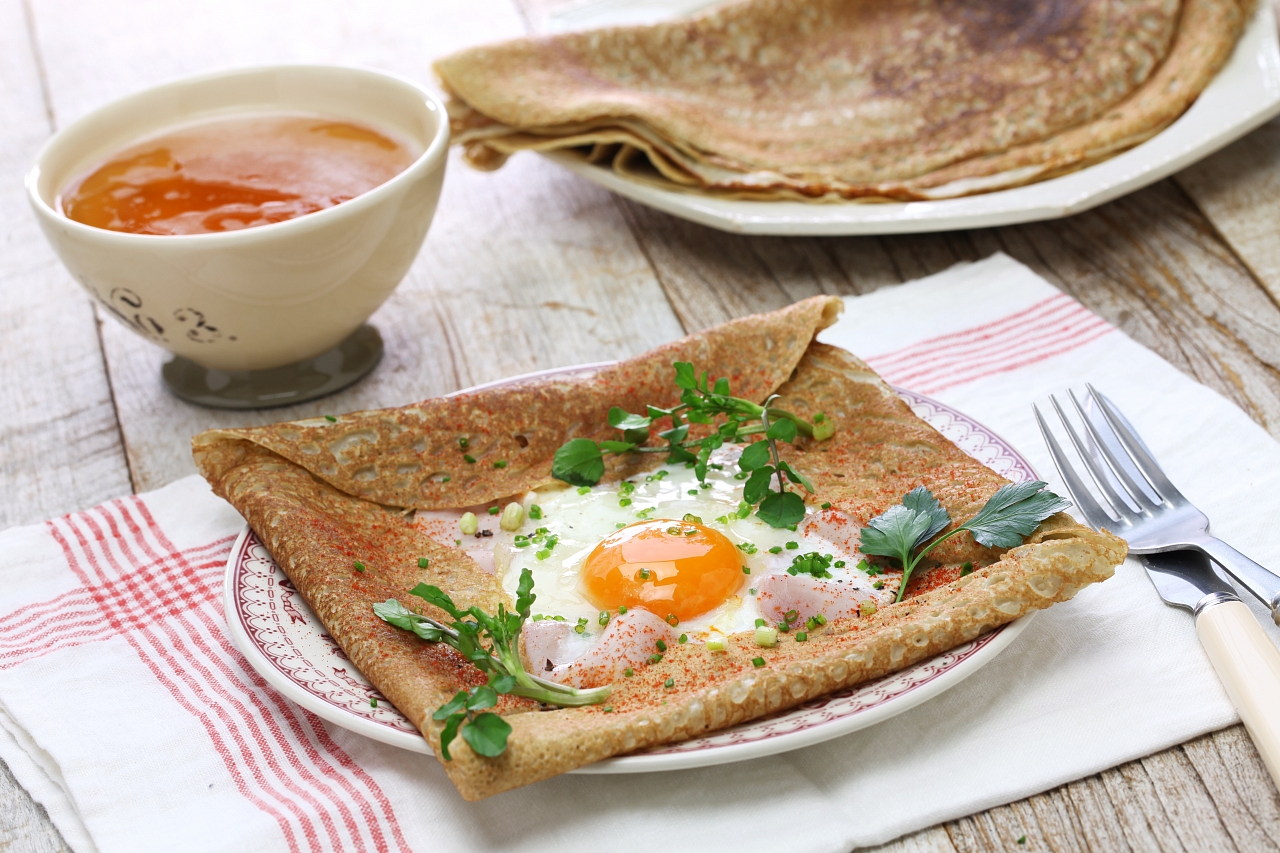 Savory crêpes, also called galettes. You cannot visit Brittany and not try them, known as crêpes (sweet featherlight pancakes) and galettes (savoury buckwheat pancakes). When you go for a meal at a Crêperie, you would usually have a galette with a filling that can vary from a simple mix like cheese, egg and ham called "La Complète" or a more speciality one, following by a crêpe, again with various available fillings. A crêpe with chocolate sauce, chantilly (sweet whipped cream) and almonds is an absolute delicious treat. If you visit any establishment with the "Crêpes Gourmandes" label, Brittany's official label to reflect the quality of its products, you are rest assured to enjoy authenticity and quality.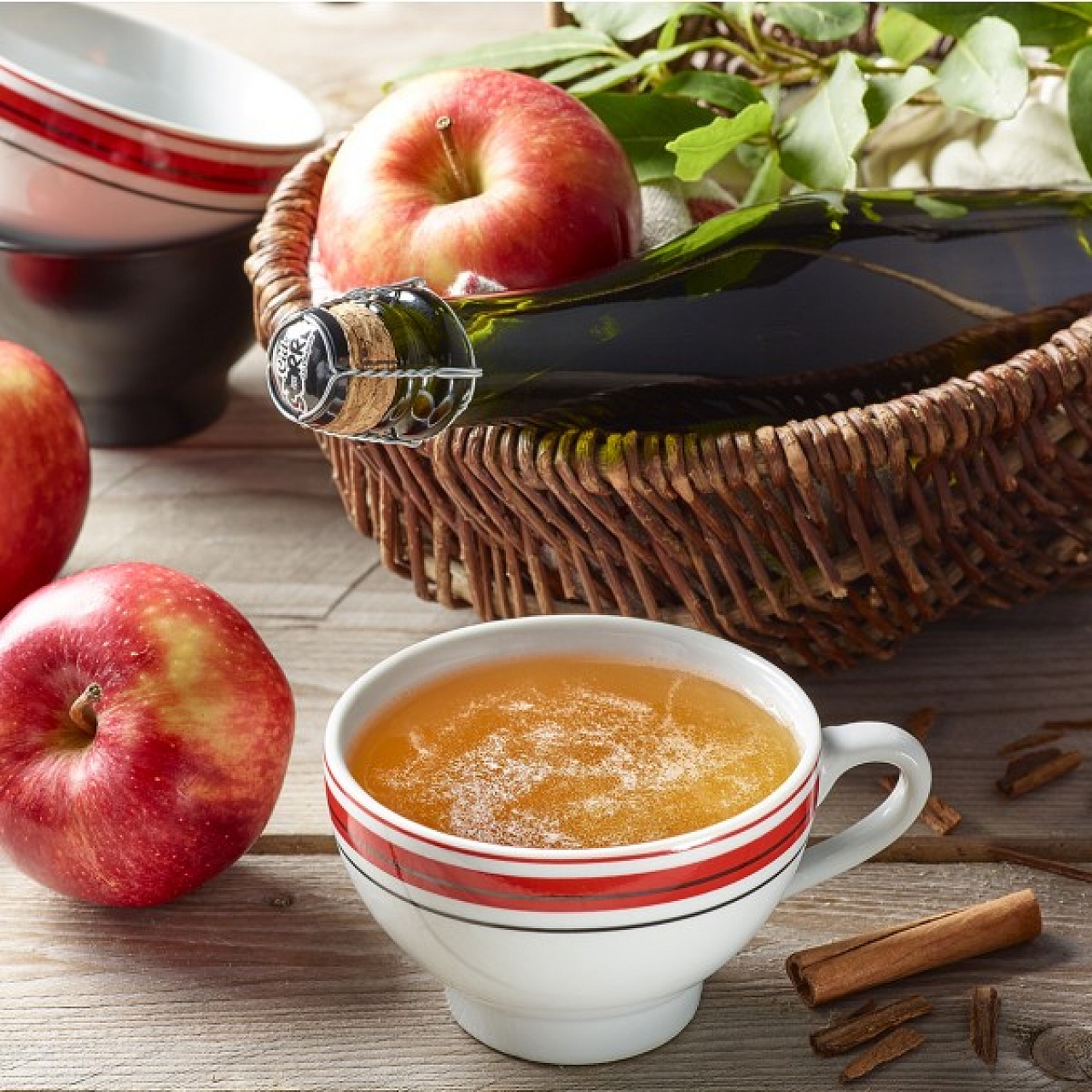 The traditional drink with your galettes or crêpes is Breton apple cider, a slightly effervescent drink with a low alcohol content. It is traditionally served in a crockery bollée, or cup, with larger quantities sold by the pitcher. Cider is normally made between September and December with apples (pommes) that have fallen to the earth. They are left on the ground to mature. The best specimens are then collected and sent for pressing. The longer the cider is left to ferment the more dense and sweet it will be. The taste also becomes more complex. Early bottled cider will be the driest of all. In Brittany there are quiet a few large cider producers, such as Val de Rance which you will find in many bars and creperies.