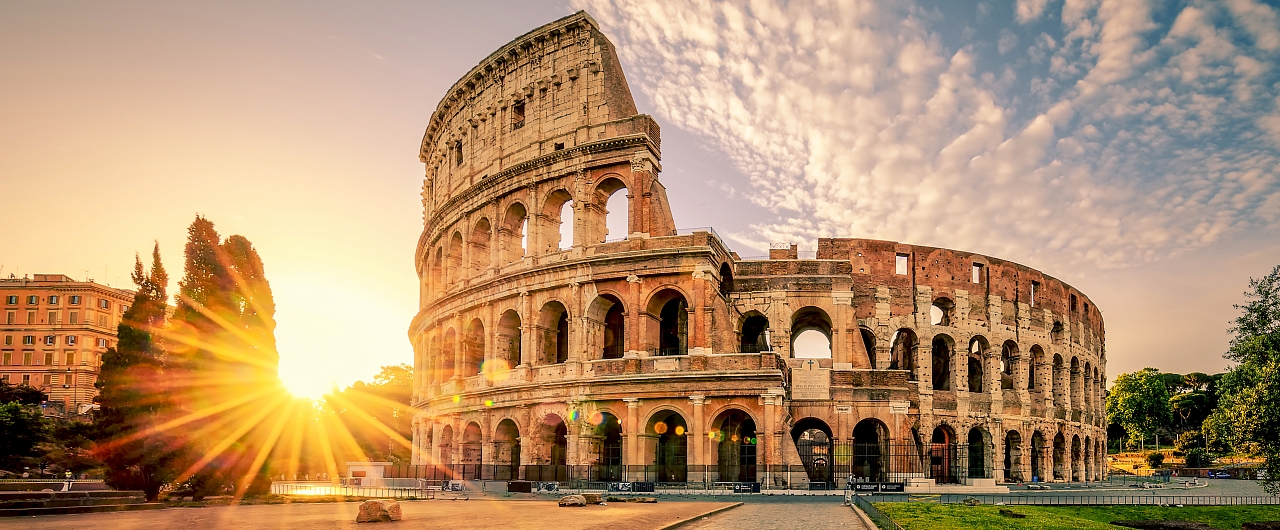 The Bel Paese
Italy is a country in Southern Europe. Together with Greece, it is acknowledged as the birthplace of Western culture. Not surprisingly, it is also home to the greatest number of UNESCO World Heritage Sites in the world. High art and monuments are to be found everywhere around the country. It is also famous worldwide for its delicious cuisine, its trendy fashion industry, luxury sports cars and motorcycles, diverse regional cultures and dialects, as well as for its beautiful coast, alpine lakes and mountain ranges (the Alps and Apennines). No wonder it is often nicknamed the Bel Paese (the Beautiful Country).
Two independent mini-states are surrounded entirely by Italy: San Marino and Vatican City. While technically not part of the European Union, both of these states are also part of the Schengen Area and the European Monetary Union (EMU). Apart from different police uniforms, there is no evident transition from these states and Italy's territory, and the currency is the same. Italian is also the official language in both countries.
Italian cuisine
Italian cuisine has developed through centuries of social and political changes, with roots stretching to antiquity.
Significant changes occurred with the discovery of the New World and the introduction of potatoes, tomatoes, bell peppers and maize, now central to the cuisine but not introduced in quantity until the 18th century. Italian cuisine is noted for its regional diversity, especially between the north and the the south of the Italian peninsula. It offers an abundance of taste, and is one of the most popular in the world. It influenced several cuisines around the world chiefly that of the United States.
Italian cuisine is characterized by its simplicity, with many dishes having only four to eight ingredients. Italian cooks rely chiefly on the quality of the ingredients rather than on elaborate preparation. Ingredients and dishes vary by region. Many dishes that were once regional, have proliferated with variations throughout the country.
Cheese and wine are a major part of the cuisine, with many variations and Denominazione di origine controllata (DOC) (regulated appellation) laws. Coffee, specifically espresso, has become a staple element of Italian cuisine.