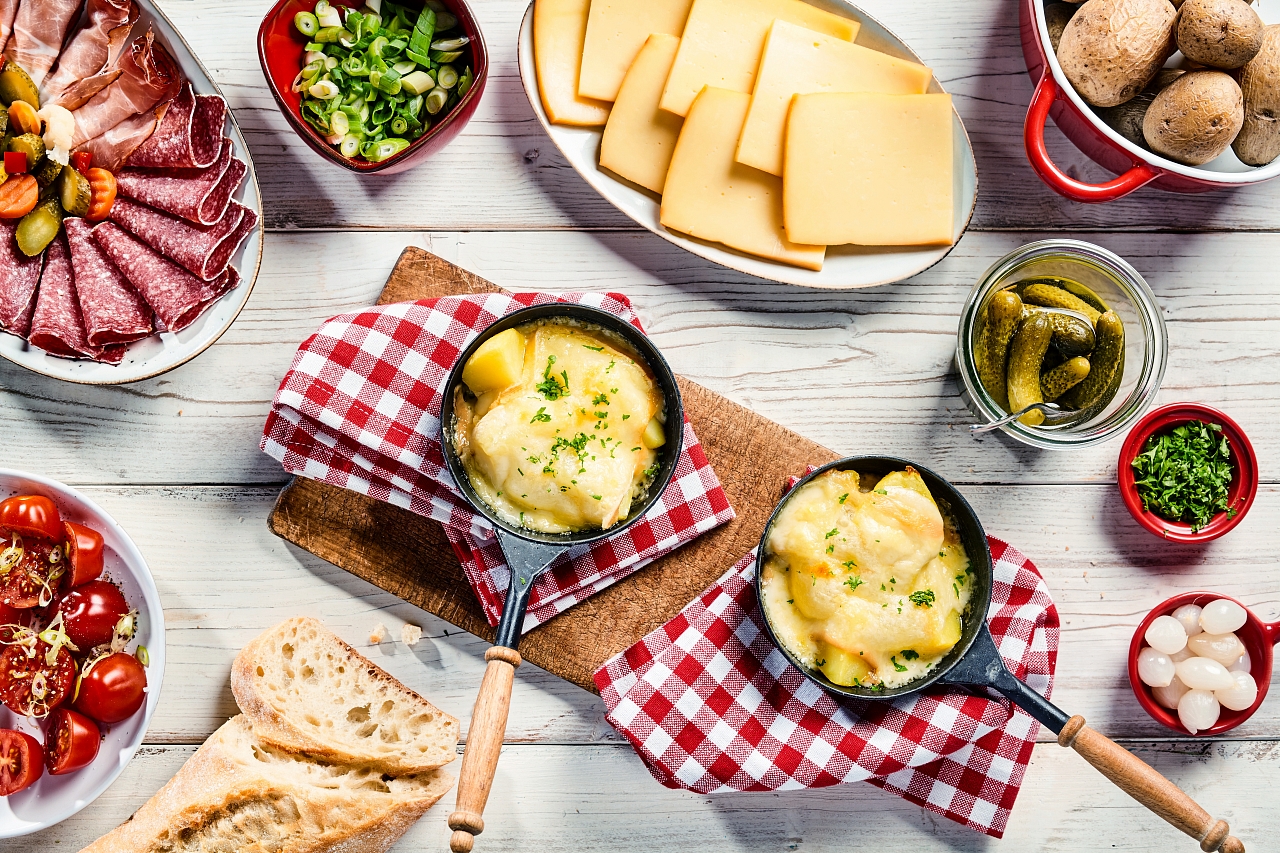 Swiss cuisine bears witness to many regional influences, including from French, German and Italian and also features many dishes specific to Switzerland. Switzerland was historically a country of farmers, so traditional Swiss dishes tend to be plain and made from simple ingredients, such as potatoes and cheese.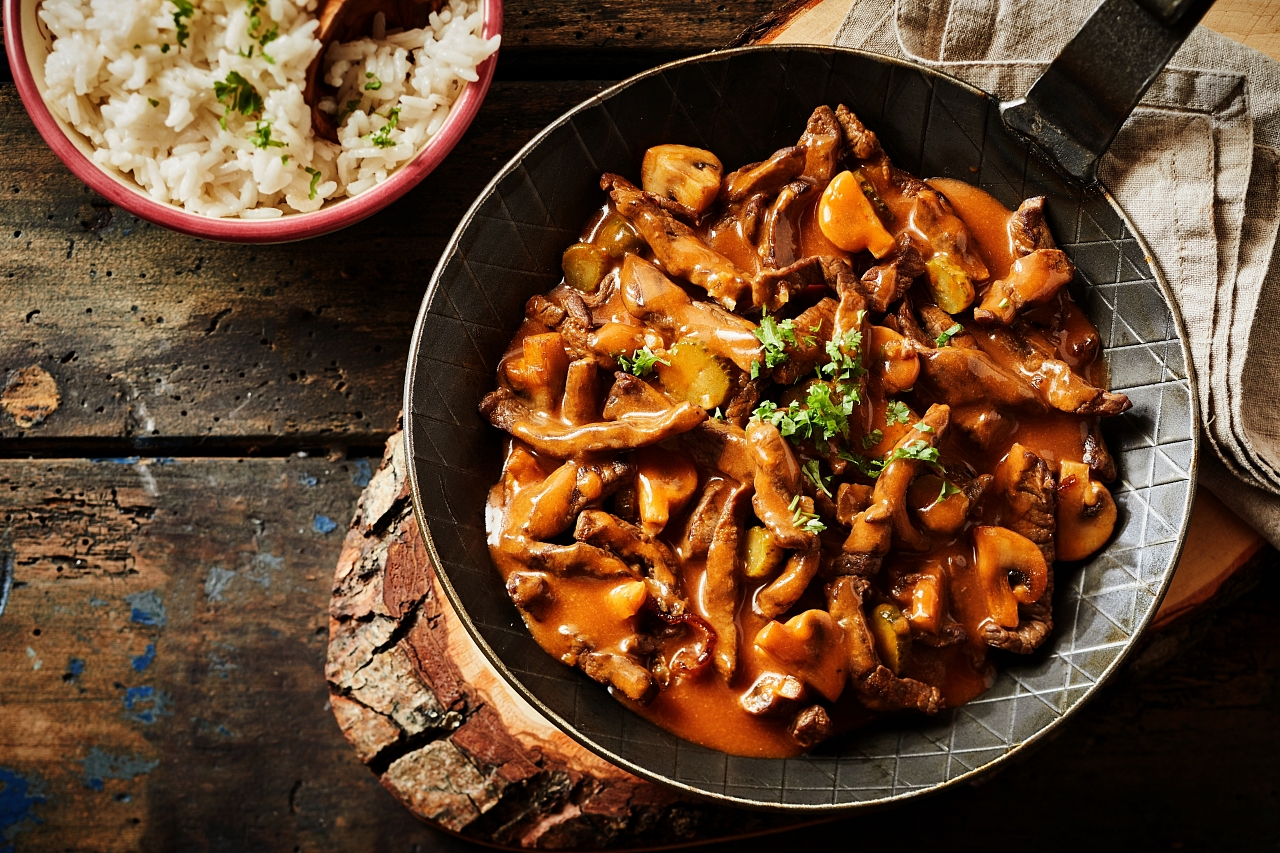 There are many regional dishes in Switzerland. One example is Zürcher Geschnetzeltes, thin strips of veal with mushrooms in a cream sauce served with Rösti. Italian cuisine is popular in contemporary Switzerland, particularly pasta and pizza. Foods often associated with Switzerland include cheese and chocolate. Swiss cheeses, in particular Emmental cheese, Gruyère, Vacherin, and Appenzeller, are famous Swiss products. The most popular cheese dishes are fondue and raclette. Both these dishes were originally regional dishes, but were popularized by the Swiss Cheese Union to boost sales of cheese.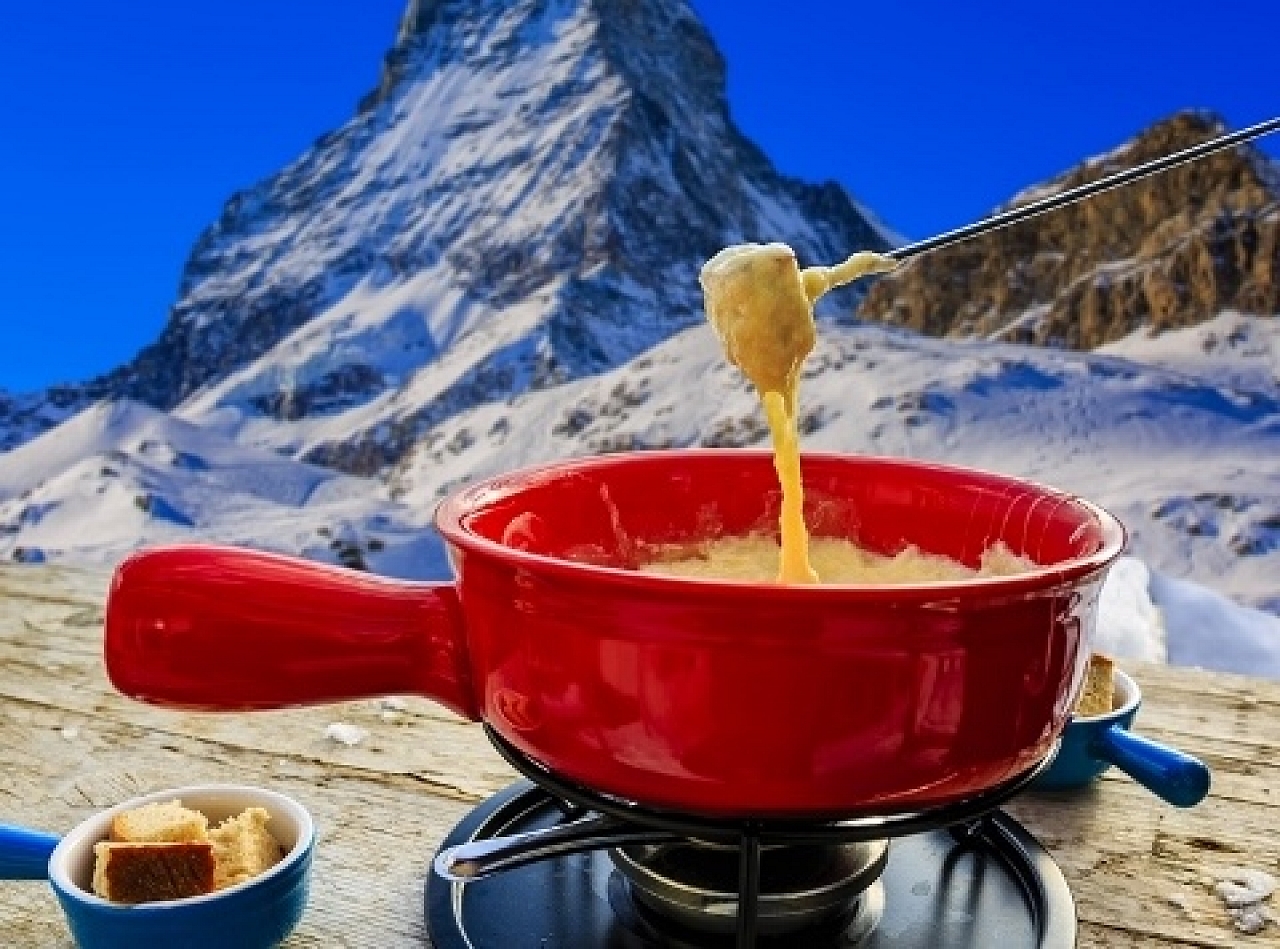 Swiss consider fondue as a winter meal a one pot meal of comfort food to be enjoyed family style. It's generally just the tourists that consume fondue in summer months. Fondue is traditionally made and served in an earthenware pot known as a caquelon. This wide, shallow pot is favored because it heats evenly and retains heat so the meal can be enjoyed for a longer period of time. Diners skewer cubed chunks of bread, into the bubbling cheese and swirl for a few seconds to coat the bread.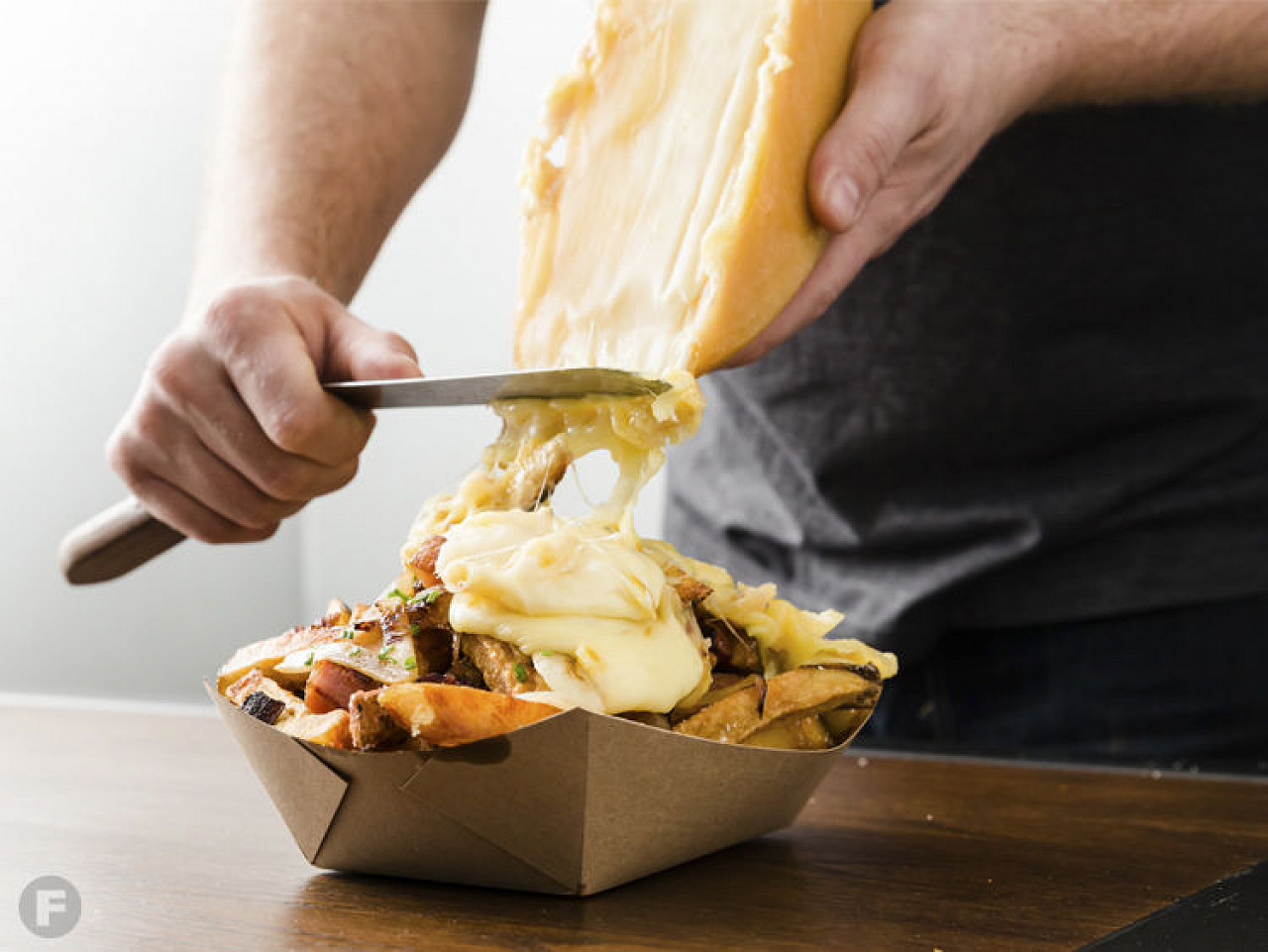 Recipes from the French part of Switzerland
Carac: A Swiss shortcrust chocolate
Fondue: Melted cheese served in a communal pot, which small pieces of bread or potatoes are dipped into.
Malakoff: Fried cheese balls or sticks from the canton of Vaud.
Meringue: Swiss Meringue with double cream from Gruyere.
Papet vaudois: the canton of Vaud is home to this filling dish of Leeks and potatoes(hence the name vaudois). It is usually served with Saucisse au chou .
Raclette: Hot cheese scraped over potatoes, served with small gherkins, pickled onions etc.
Recipes from the German part of Switzerland
Alplermagronen (Alpine herdsman's macaroni): This dish is a frugal all-in-one dish making use of the ingredients the herdsmen had at hand in their alpine cottages: macaroni, potatoes, onions, small pieces of bacon, and melted cheese. Traditionally Älplermagronen is served with applesauce instead of vegetables or salad.
Kalberwurst : A sausage with a distinctive, creamy flavor, kalberwurst is made with veal, milk, ground crackers, and mild spices.
Cordon Bleu
Tirggel are traditional Christmas biscuits. Made from flour and honey, they are thin, hard, and sweet.
Rösti - is a potato dish made by frying (or occasionally baking) flat round patties of coarsely grated raw or parboiled (semi-cooked), seasoned potato in oil. They're crisp on the outside and soft and melting inside. Sometimes bacon, onion, cheese – and even apple – are added to the mix.
Recipes from the Italian part of Switzerland
Saffron is grown in the Swiss canton of Valais and is an essential ingredient of this traditional Ticino dish, often served with a luganighe sausage, a raw sausage made with pork, spices and red wine. Ticino is the southern most canton of Switzerland, sharing a border with the Italian regions of Piedmont and Lombardy, and the one canton where Italian is the official language. Saffron risotto is a comforting dish made from risotto rice cooked slowly with onions, stock, saffron threads, wine and cheese.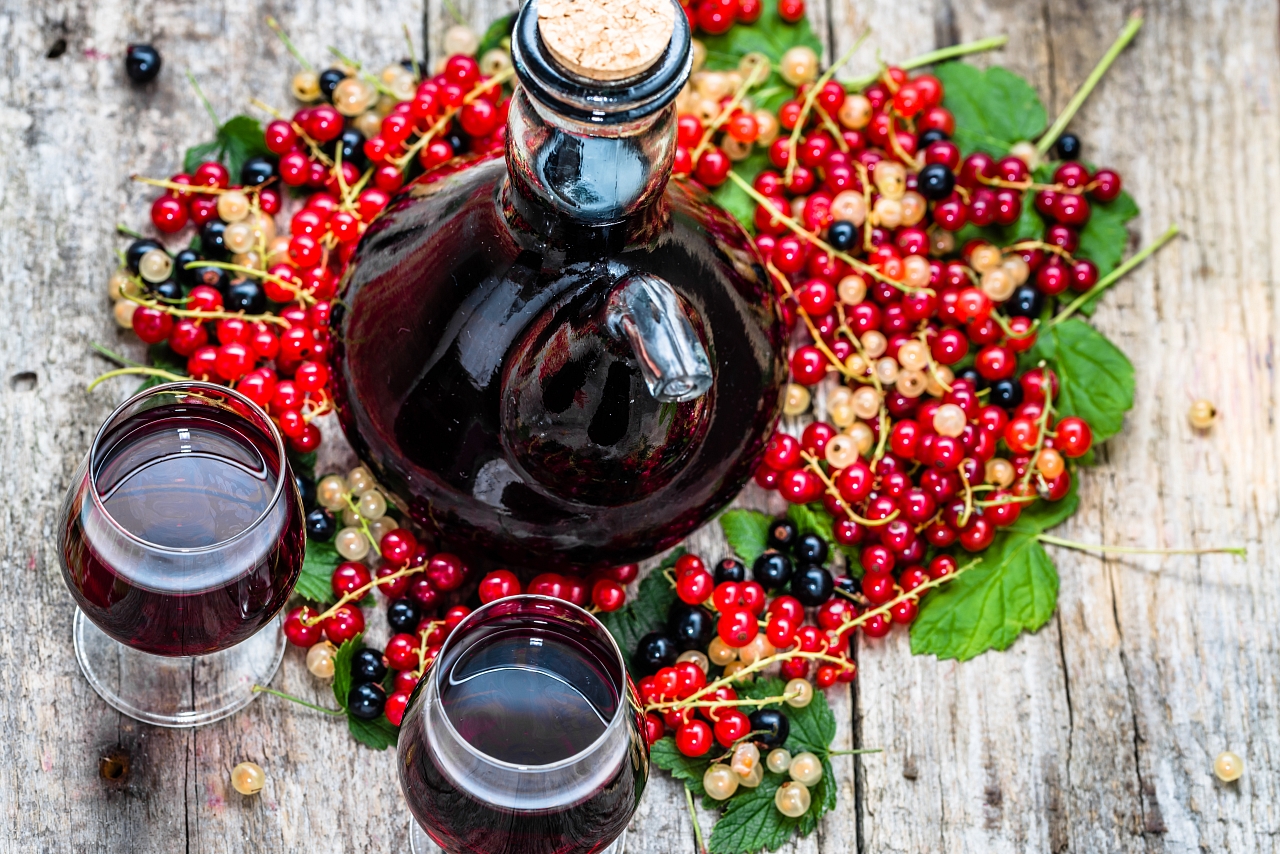 Liqueur - Swiss liqueurs are tasty and highly potent. The most popular are kirsch (the national hard drink, made from the juice of cherry pits), and Pflümli (made from plums). Williamine is made from fragrant Williams pears. Träsch is another form of brandy, made from cider pears. In the Ticino, most locals are fond of the fiery Grappa brandy, which is distilled from the dregs of the grape-pressing process.
Beer - Swiss beer is an excellent brew; it's the preferred drink in the German-speaking part of the countr. Helles is light beer; Dunkles is dark beer.
Wine - Swiss wines are superb. Unlike French wines, they are best when new. Many wines, such as those from the Lake Geneva region, are produced for local consumption. Most of the wines produced in Switzerland are white, but there are also good rosés and fragrant red wines. Most exported wines are produced in the Valais, Lake Geneva, Ticino, and Seeland. However, more than 300 small winegrowing areas are spread over the rest of the country, especially where German dialects are spoken.
Taste some of the world's best Swiss chocolate

Swiss chocolate is famous aross the world, with good reason. The nation has a long history of excellence in the field, and many of today's chocolatiers still use traditional recipes and make every sweet treat by hand. Train to become a maître chocolatier in Kilchberg, visit Maison Cailler in Broc, one of the world's oldest chocolate factories and explore Zurich and learn the story of Lindt chocolate. All of this and more is possible in Switzerland, the home to some of the world's finest chocolate treats.
Max Chocolatier. Max's chocolate is enticing. Look out for seasonal truffles, such as chestnut in autumn and caramel and pink pepper in winter.
Sprüngli. Choose from the wide range of classic and newly devised chocolates and enjoy with a delicious cup of coffee at the adjoining café.
Läderach. The company is famous for its blocks of frischschokolade – fresh chocolate – which come loaded with delicious additions, from nuts or dried fruits to honeycomb and even peppercorns.
Du Rhône Chocolatier. Only top-quality cocoa beans from South America and west Africa are used, with no additives or preservatives. Du Rhône is famous for three chocolates in particular, each of which is an award-winning ganache.
Auer Chocolatier. There is a wide variety of flavours and styles here, whether you're looking for something mild, sweet and smooth or craving serious cocoa content.