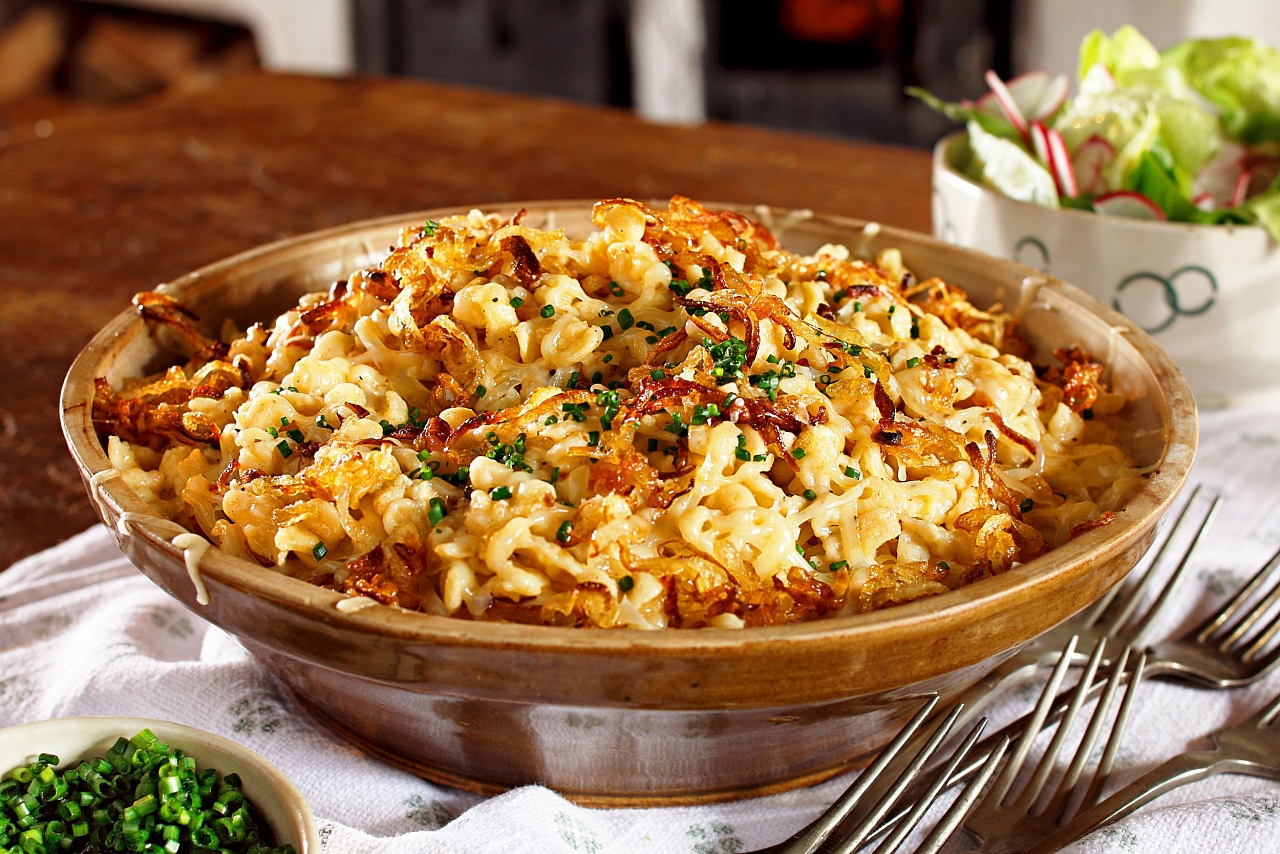 The traditional cuisine of Liechtenstein is simple and nutritious as the rural past of the country has influenced the food culture. Liechtenstein's national dish is "Käsknöpfle". A simple dough made of flour, eggs, water, salt and pepper is the basis for this culinary delight. The finished Knöpfle are served with local cheese, fried onions and apple puree aside.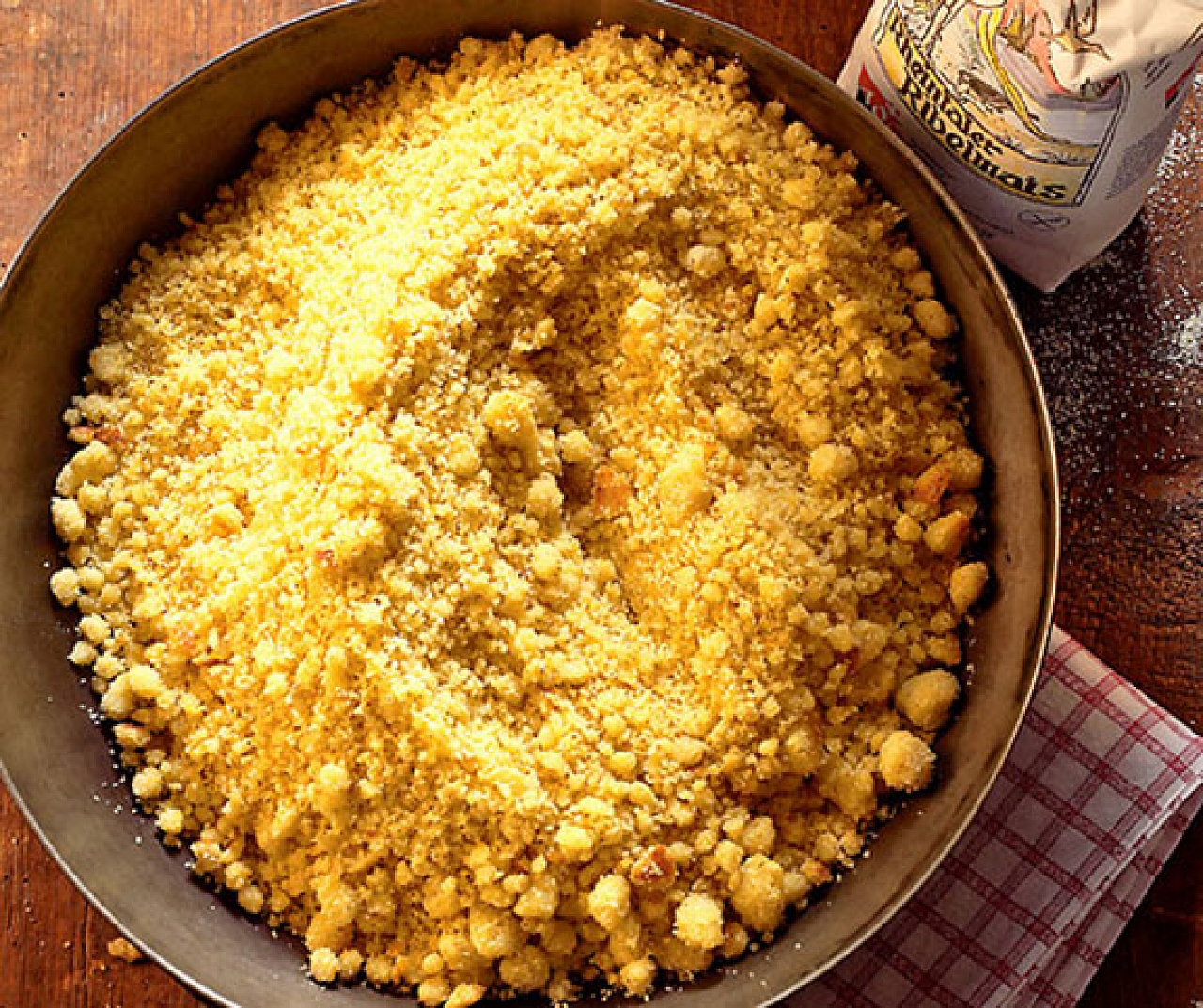 "Ribel" is the name of a dish, which is made out of corn and wheat.Traditionally, "Ribel" is eaten with apple puree or is simply dipped in coffee or milk. Both dishes are also cooked often in Switzerland or Austria, close to the border with Liechtenstein.
Wine
Years ago, many residents of Liechtenstein produced their own wine as an additional source of income, leading to the attitude "much wine is good wine". Today, however, winemaking in Liechtenstein is highly professional and the wines produced are of the very finest quality. The country is home to 100 winemakers, including four full-time professionals, who benefit from the climatic conditions in the Rhine Valley and the warm Föhn wind that ripens the grapes growing on the south-facing mountain slopes. The most popular kinds of grapes in Liechtenstein include Pinot Noir and Müller-Thurgau.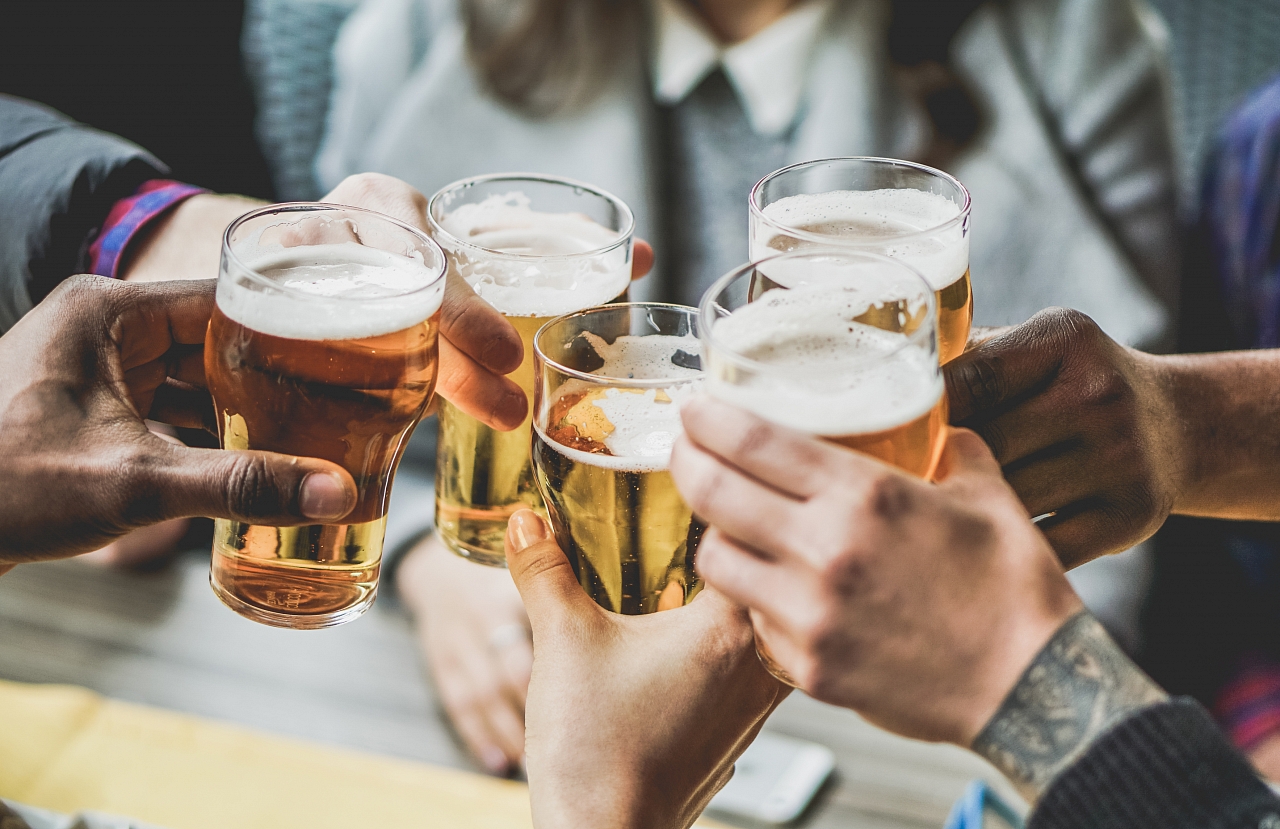 Beer
The beers produced by the Liechtensteiner Brauhaus are brewed by hand using only the finest ingredients. Checks are carried out at every stage - from the delivery of selected ingredients to the brewing process itself and the bottling of the finished product - to ensure the highest quality.
Among the beers brewed at the Liechtensteiner Brauhaus are a traditional lager, a darker malt beer and a wheat beer. The brewery also produces seasonal specials such as the strong Malbu-Bock, the refreshing Narra-Biar, created especially for the carnival season, and the fruity Iisibier popular during the summer months.
Liechtensteiner Asparagus Appetizer
Asparagus grows along the upper Rhine River Valley and although seasonal, some top restaurants put out entire menu's in honor of the loved vegetable. These little treats were rye bread,topped with cream cheese that was flavored with dill, capers and a bit of lemon. The star of the canapes were the perfectly cooked al-dente asparagus tips that were wrapped in some smoked salmon. An upscale little appetizer, that would be lovely for any occasion.