London is the capital and largest city of England and the United Kingdom. Standing on the River Thames in southeastern England, at the head of its 50-mile estuary leading to the North Sea, London has been a major settlement for two millennia. London's buildings are too diverse to be characterised by any particular architectural style, partly because of their varying ages. Many grand houses and public buildings, such as the National Gallery, are constructed from Portland stone. London is widely acknowledged as a world-beating destination, but often overlooked beyond the capital is an incredible array of beautiful coastlines, rolling hills, quaint villages, historic cities and innovative design.
London: Famous British Food
From eating in a pub to choosing a trendy restaurant, London doesn't lack places to put hunger at bay. London is a multi-cultural city and food follows the trend. You can find pretty much any ethnic cuisine you can think about but if you are after British fare, here are the famous foods to try while in London: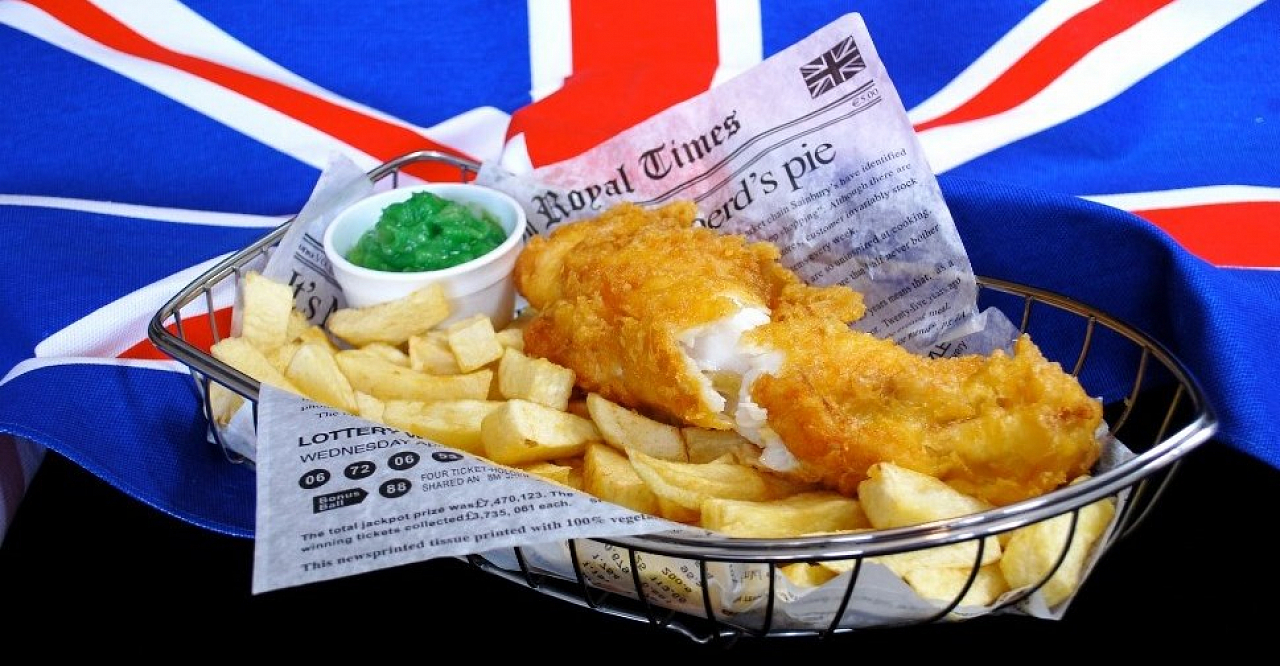 Fish & Chips
This traditional British dish is on the top of any foodie list for visitors to London and the U.K. Although fish & chips is best eaten on the seaside (think Brighton, Blackpool or Whitby) it is possible to get great fish & chips in London. Fish & chips is traditionally eaten with mushy peas and garnished with salt and vinegar!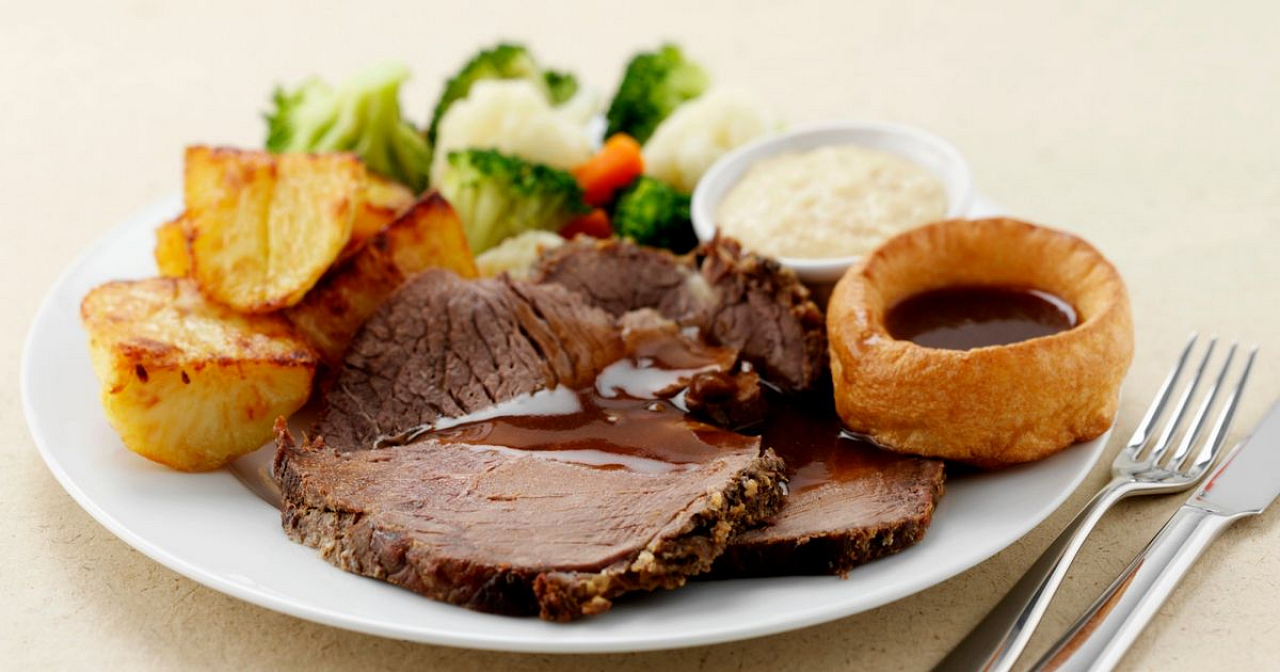 Roast beef
Roast beef historically may the most famous Sunday Roast but other roasts take equal billing on a Sunday lunch. It consists of roasted meat served with vegetables such as carrots and Brussels sprouts. Potatoes and Yorkshire Pudding accompany the dish, too.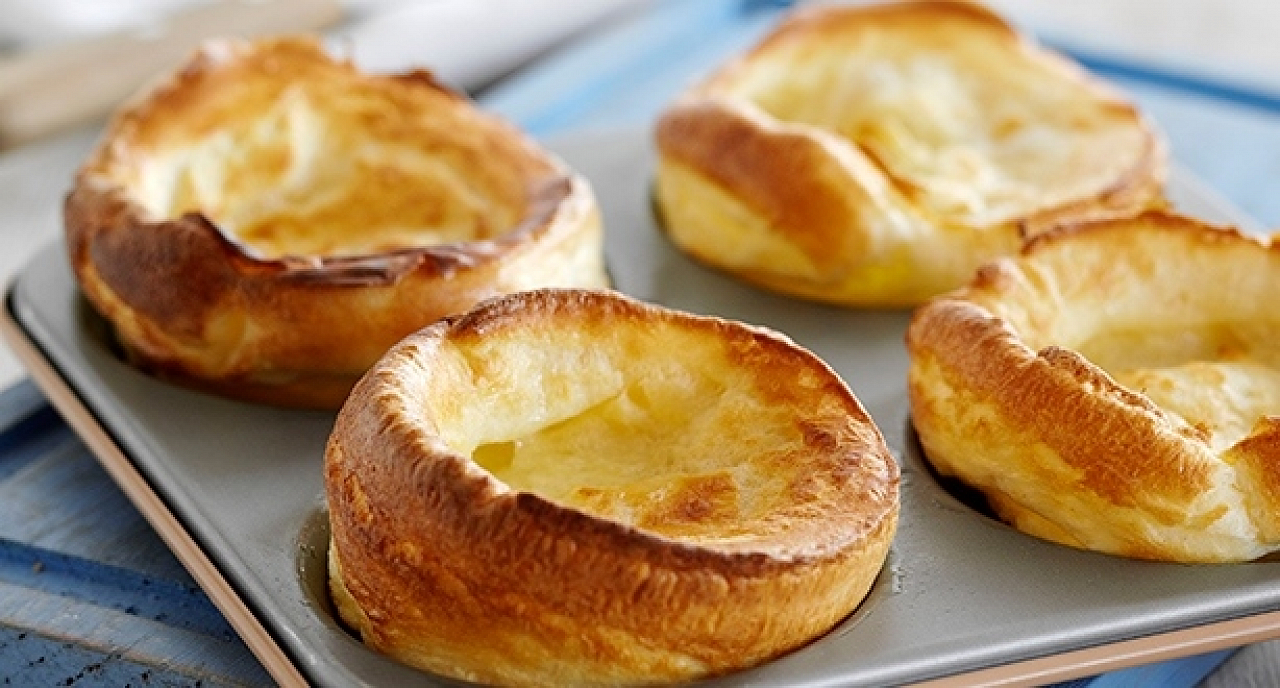 Yorkshire Pudding
This is not a desert. It is part of the main course and consists of batter made with flour, milk and eggs. It is baked in the oven and usually moistened with gravy. Traditionally, a large, flat one is filled with gravy and vegetables to be served at the main course or as a starter.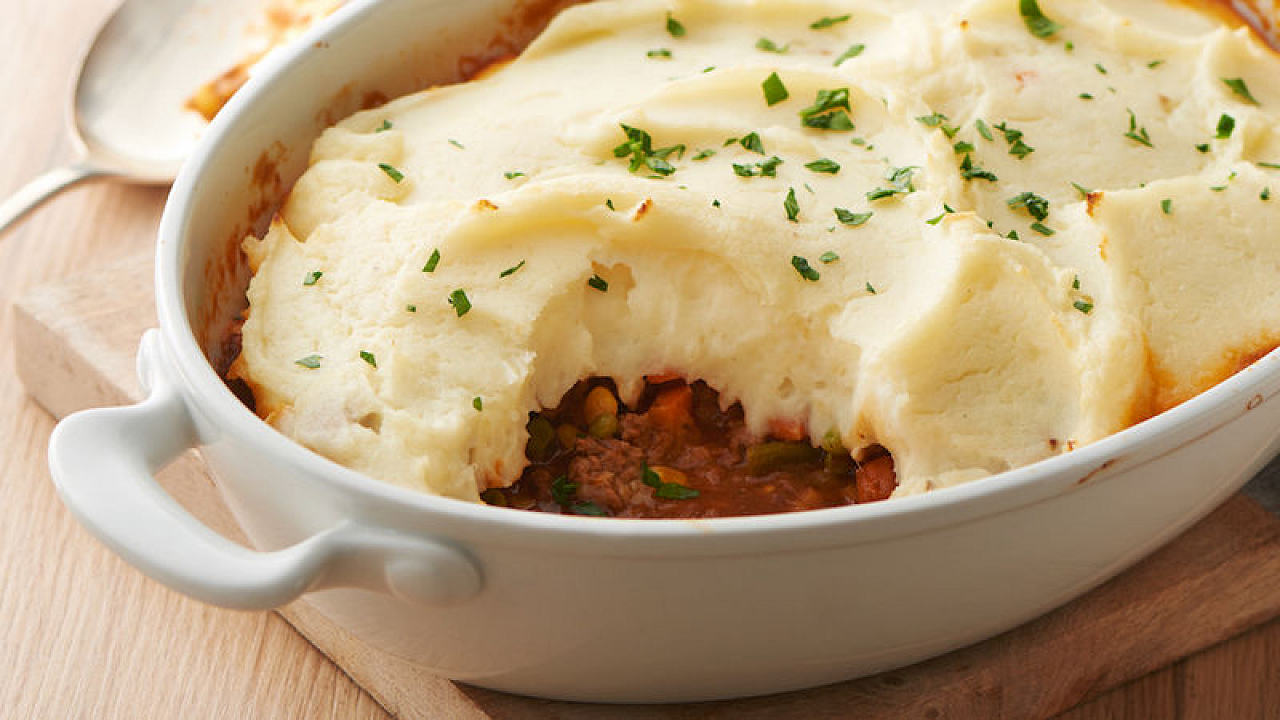 Shepherd's pie or cottage pie is a meat pie with a crust or topping of mashed potato. The recipe has many variations, but the defining ingredients are minced red meat , cooked in a gravy or sauce with onions and sometimes other vegetables, such as peas, celery or carrots, and topped with a layer of mashed potato before it is baked.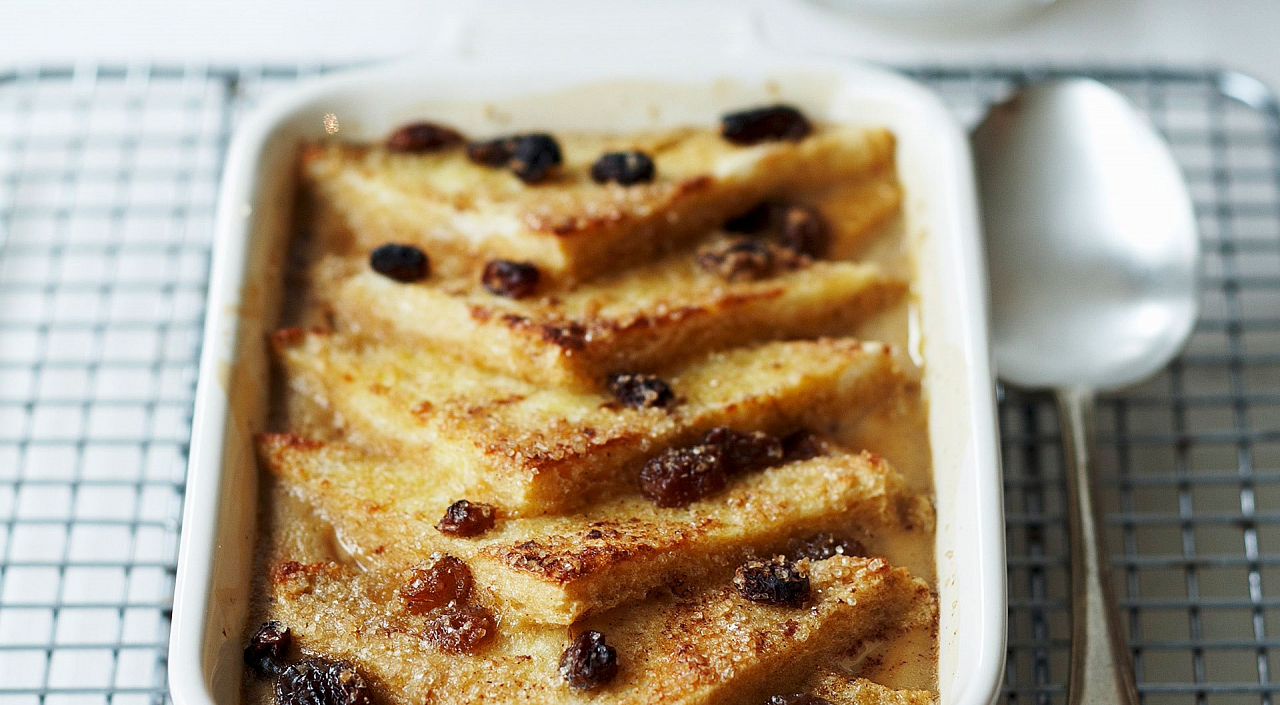 Bread and butter pudding is a traditional type of bread pudding popular in British cuisine. It is made by layering slices of buttered bread scattered with raisins in an oven dish, over which an egg custard mixture, made with milk or cream and normally seasoned with nutmeg, vanilla or other spices, is poured. It is then baked in an oven and served.
A ploughman's lunch is an English cold meal which is based on bread, cheese, and onions, and usually accompanied by butter and some form of pickle. Additional items such as ham, green salad, hard boiled eggs and apple can be added. As its name suggests, a ploughman's lunch is most commonly eaten at lunchtime.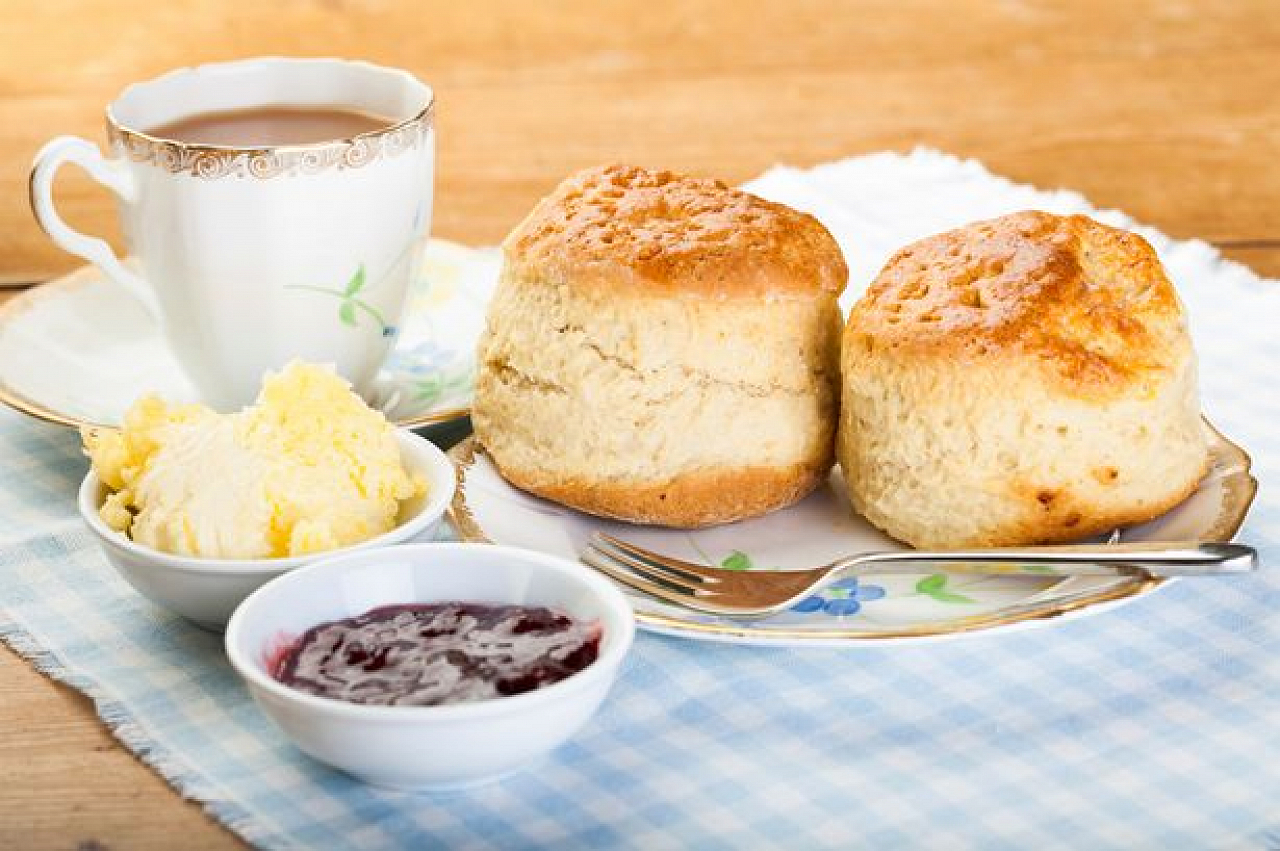 Cream tea
In London, cream tea is what you want to have. Along with a properly brewed cup of tea, you also get scones served with jam and clotted cream or sandwiches made with slices of cucumber.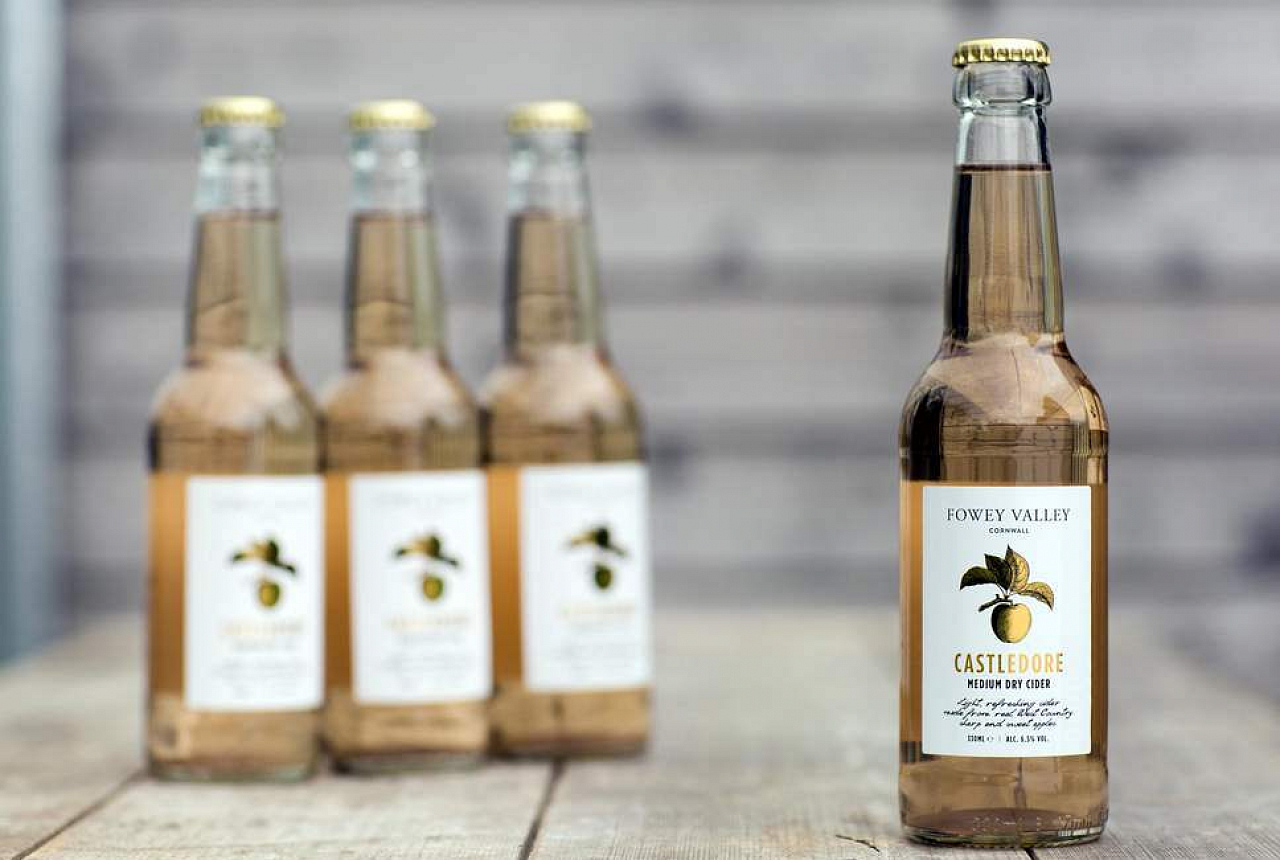 Cider
It is an alcoholic beverage, often stronger than beer. It is made from the juice of apples, which is allowed to ferment.
Beer
Just step in a pub and you'll be amazed by the many varieties of beers available. Any type of beer may accompany a dish in the pub. Oh and the beer you know elsewhere in the world is called "bitter" here, for English beer ask for "lager".