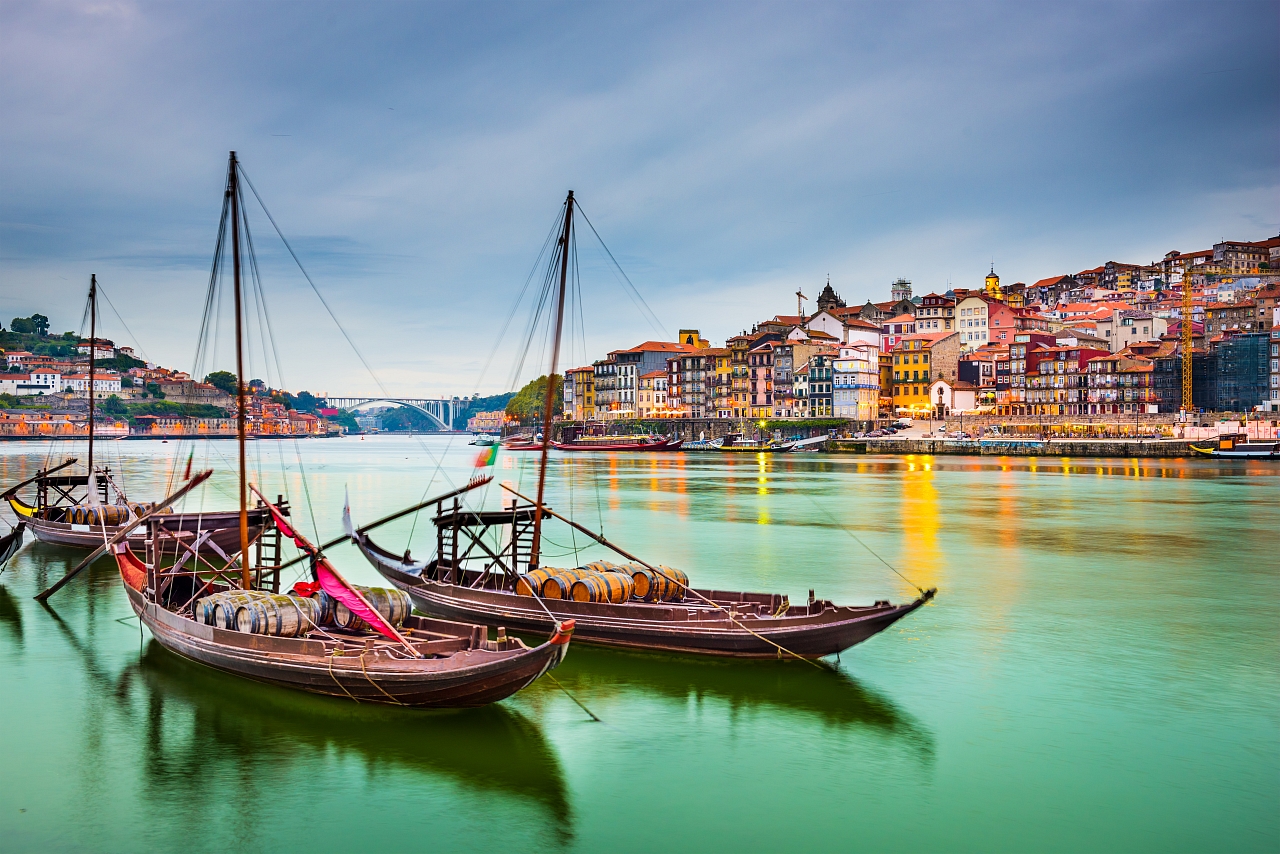 Beaches
Beaches surrounded by sea in almost its entirety, the Portuguese beaches are well worth visiting. A lot of activities are offered, from surfing, to kite-surfing, and during the summer months the most frequented beaches offer sand based activities such as aerobics. If you're not the type of breaking into a sweat during holidays, almost every single public beach will have a bar where locals sit. Some of the most popular beaches are:
Espinho, near Oporto, in Costa Verde/Green Coast, northern region.
Figueira da Foz, near Coimbra, in Silver Coast/Costa de Prata, central region.
Peniche
Praia das Maçãs and Praia Grande, Carcavelos and Estoril, near Lisbon, in the Costa de Lisboa.
Zambujeira do Mar, in the Alentejo region/Costa Alentejana e Vicentina.
Salema, Praia da Rocha, Praia da Oura, Praia dos Pescadores, Praia de São Rafael, Praia do Castelo in the Algarve.
Golf
The climate, combined with investments in the golfing infrastructure in recent years, has turned the country into a golfing haven. Portugal was recently named "Best Golf Destination 2012" by readers of Golfers Today, a British publication. Fourteen of Portugal's courses are rated in the top 100 best in Europe. Portugal is also a great location to learn the game and perfect technique. Many resorts offer classes with the pros. Courses can satisfy the most demanding golfer, while newcomers won't be intimidated, unless they find the beautiful landscapes and stunning vistas distracting to their game.
Portugal - Surf Mecca of Europe
Situated on the south-western corner of Europe, and facing westwards into the awesome power of the Atlantic, and with it's unpolluted, pristine waters free of industrial charge, Portugal is thr surfing capital of Europe, and also has the added benefit of being just a bit too cold for deadly sharks found in other world surfing hot spots such as South Africa and Australia. Just about anywhere on it's seaboard during the autumn and winter picks up a generous Atlantic swell, which combined with tides and unique underwater gorges produces some truly monster waves. Nazare situated northwards of Lisbon has become legendary for it's gigantic rollers, with professional surf dude Garrett McNamara hitched a ride on 80 foot rollers - a world record. Nazare is unique that a geological quirk with it's underwater gorge produces a funnelling effect which increases the size of the waves to considerable effect. As well as Nazare, other renowned spots include Peniche just outside Lisbon, Sagres situated near mainland Europe's most southwestern tip, and Espihno. Be warned however - surfing in Portugal during winter is not for amateurs, as the incredible power of the Atlantic makes even trying to stay upright a struggle even for seasoned professionals - but without doubt it the Estoril coast, Nazare and Algarve are some of the finest sports in the world to hitch a ride on the big rollers!